When TV producer and personality Andy Cohen decided to get a dog three years ago, he knew adoption was the route he wanted to take.
"There are so many great dogs available who need homes, so why buy a dog when you can help save one?" Cohen told TODAY.
When Cohen spotted a super-cute hound mix online, he fell in love, but when he went to pick up his new buddy in November 2013, he began to have cold feet about the commitment dog ownership demands.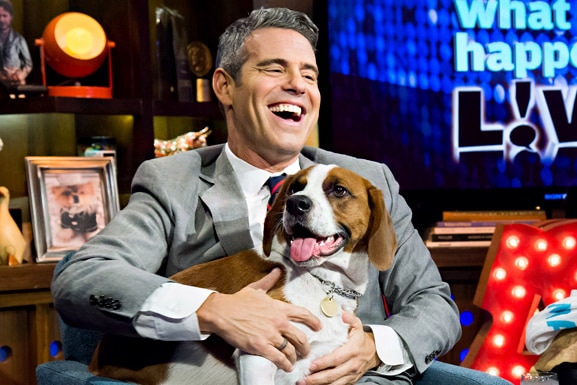 After all, his was a very busy schedule. "I was thinking that if I get this dog, I'm going to be with it for the rest of his life," he recalled. "And that scared me."
The shelter cut him a deal: he'd bring the dog home for a trial run. But it took just hours for Cohen to realize the dog, named Wacha (after St. Louis Cardinals pitcher Michael Wacha), was going to be with him for the long haul.
"The shelter later told me they only agreed to it because they knew I wouldn't bring him back," Cohen said.
"I thought I was saving Wacha, but he really rescued me," Cohen said, adding that having a dog has opened his heart and made him more empathetic.
Cohen is now part of the North Shore Animal League America's program to bring shelter dogs into more schools through "Mutt-i-grees," a program to help students become more engaged and develop social awareness.
"I saw it myself: The kids really came alive," Cohen said. "It's important for kids to learn how to care for another living thing."