About 14 years ago, Michael J. Baines, better known on social media as The Man That Rescues Dogs, left his home in the United States and went to Thailand to work in a restaurant.  While at work, a mother dog that had just given birth to puppies wandered over to him.  She was so skinny and needing help.  That's when he finally knew his calling.  Rescuing dogs in need.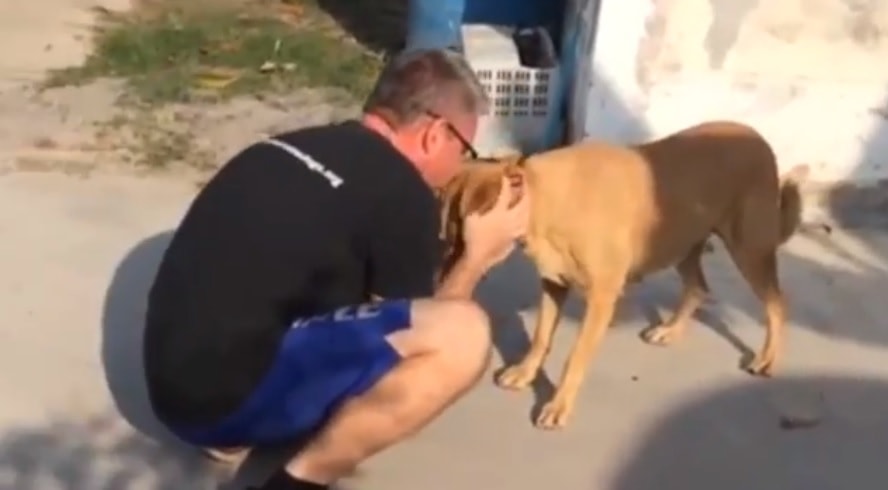 "That's how it all started… I just can't stand seeing dogs in distress," said Baines.
There are about 80 street dogs that he feeds daily.  He makes a combination of dry dog food, rice, oil, steamed fish or chicken.  He takes it around and feeds everyone that he can.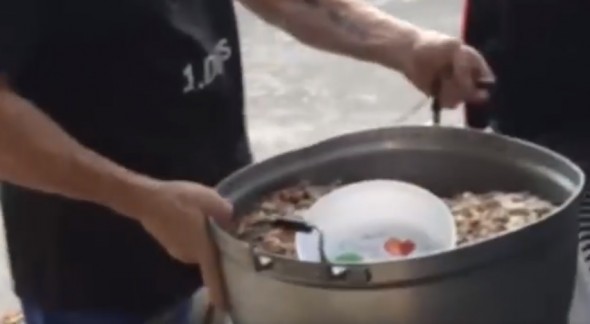 He has a set list of areas he know of that have a large population of homeless dogs.  He drives around to all of them three times a day, every single day.
His rescue efforts don't stop at feeding.  He's been instrumental in assisting in population control.  So far over 100 dogs have been spay or neutered, and he's even been able to find permanent housing for 30 of them.
Michael is a true hero, and a real friend to dogs all over.  Thank you Michael for everything that you do.  Your kind heart is a shining example of what we all should strive to be as dog advocates.