New York State Park Police battled deadly currents just above Niagara Falls to save a dog who had become stranded on an island after she ran away when she was scared by 4th of July fireworks.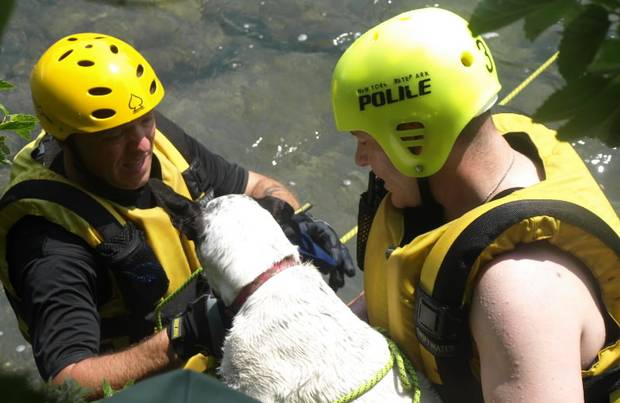 On Friday, Dr. Gino Sementa, a veterinarian from Rochester, was visiting Three Sisters Island at Niagara Falls State Park when he observed a white dog on "Little Brother Island", which is just down stream from Three Sisters Island.
Members of the New York State Park Police Swift Water Rescue Team, Lieutenant Clyde Doty, Detective Sergeant Brian Nisbet, PO Scott Durham and PO Jason Berardi were dispatched to the area. Lt. Doty and PO Durham entered the rapids and made their way to Little Brother Island where they were able to locate and secure the dog.
After securing the dog, the officers had to make their way back through the rapids while carrying the dog to get to the mainland. The dog was reported missing on July 4 by a family from Lackawanna. The dog had broken its leash and run away when the 4th of July fireworks began.
A search of Goat Island on that day revealed no sign of the dog. The dog was turned over to the SPCA and reunited with her relieved owners a few hours later.