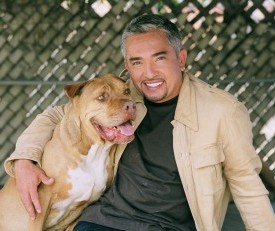 After more than 150 episodes, Cesar Millan announced via Facebook that the final season of Dog Whisperer with Cesar Millan will premiere Saturday, July 7, 2012, with back-to-back episodes beginning at 8 p.m. ET/PT on Nat Geo WILD. The ninth and final season features 12 all-new episodes.
"I am so thankful to all the Dog Whisperer fans that embraced the show over the years and made it such a huge success," said Cesar. "It was bittersweet filming the final episodes, but they are a lot of fun and turned out to be some of the best cases ever. And to my biggest fans, never fear, you haven't seen the last of me yet!"
Reactions were mixed, no surprise given the controversy surrounding training methods employed by Millan. Positive trainers opposed to his techniques are happy to witness the show's demise, but adoring fans said they wanted the popular series to continue.