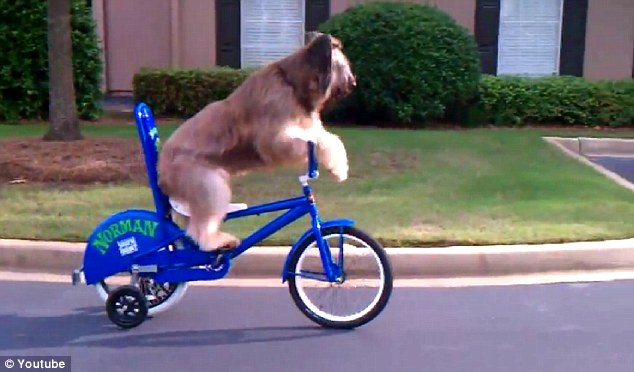 Throwing out the first pitch at Thursday's Texas Ranger's game was a French herding dog that is known as Norman the Scooter Dog.
Thursday night the Texas Rangers held their annual Bark in the Park event at their stadium. Fans register to bring their dogs to the game. The night includes a pre-game parade where dogs strut their stuff outfitted in Rangers attire. Prizes are awarded to the best dressed pooches. This year a special highlight of the night was Norman the Scooter Dog, who had the honor of "throwing" out the first pitch.
Thursday night wasn't Norman's first public appearance. The talented dog has traveled all over the country. He's appeared on The Late Show with David Letterman and is part of a Hallmark Channel television show. Norman can ride a bicycle and a scooter. He also competes in sheep herding, obedience and agility trials.
His owner Karen Cobb says Norman took to riding a scooter naturally. She hopes to help Norman make a career in the film and television industry. He was a big hit Thursday night at the Rangers Bark in the Park as he ran the ceremonial first pitch to home plate.
For more information on Norman the Scooter Dog visit his Facebook page.