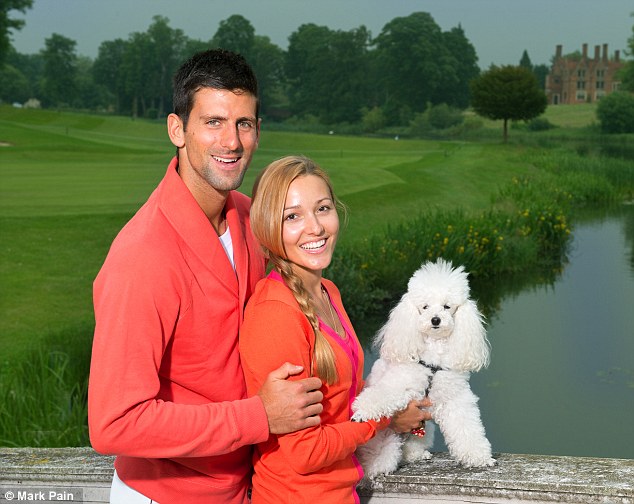 When you're feeling down it is often your dog that can bring you comfort and make you feel better. The same is true of tennis superstar Novak Djokovic and his toy poodle Pierre. The first time Djokovic smiled after he lost the epic semi-final against Rafael Nadal in the French Open earlier this month was when he first saw Pierre after the match.
"When I lost to Nadal in that marathon match in Paris, I was feeling down, very, very disappointed in that moment," said Djokovic. "But when I came back to the house where we were staying, Pierre greeted me by jumping up at me, so pleased to see me. He put a mile back on my face."
Djokovic brings Pierre with him around the world wherever he can. He is now in London getting ready for Wimbledon and Pierre is by his side, along with his longtime girlfriend Jelena Ristic. The three are a close-knit family.
"It feels like we have a kid," said Djokovic, "Pierre is more than a dog to us."
When Djokovic and Ristic take Pierre out for walks it is Pierre who often gets attention first before the tennis star.
"People stop to look a Pierre first," said Djokovic. "Then they see a beautiful woman with him and finally they see this guy who usually has a tennis racket in his hand. Pierre is the superstar here!"