It is never easy for any animal lover to give up his or her pets, but it is so much harder to see a heartbroken, loving elderly woman devastated because she has to surrender her beloved dogs and enter a nursing home where they are not welcomed.
This happened this past Thursday in Georgia. Harlem and Brooklyn are five-year-old bonded sisters, who had been accustomed to a spoiled life with their caring owner. Unfortunately this past week their owner had to give them up and move into a nursing home.
According to their previous owner, the sister dogs are housebroken, know how to sit, and are extremely well behaved.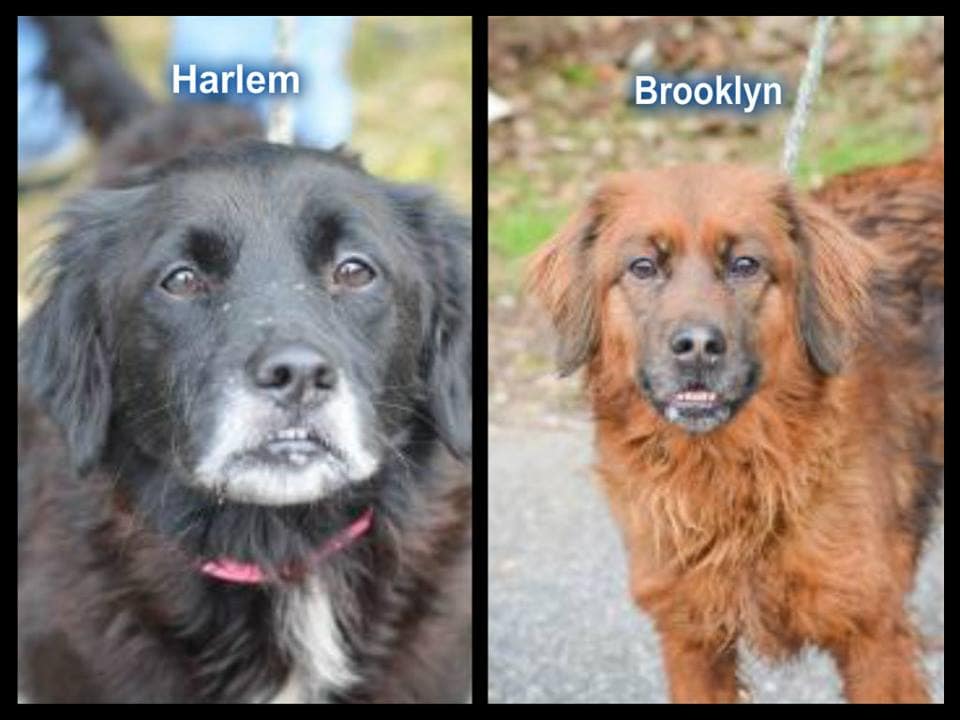 The dogs were surrendered to Dekalb County Animal Services in Decatur, Ga., and the staff is doing what they can to get these two girls a new loving home.
On November 21, 2013, Dekalb County Animal Services posted the following message on their Facebook page:
"Their previous owner was heartbroken and said she had spent countless hours crying about having to give them up. We are hoping that they will go to a new home that will spoil them as much as their previous mommy did!"
Jacki McDonald, volunteer and foster parent for Friends of Dekalb Animals (FODA), an organization that rescues animals from Dekalb County Animal Services, is hoping someone will be interested in rescuing and saving Harlem and Brooklyn soon.
"Owner surrenders technically have no hold time since they know no one is looking for them," said McDonald. "So if they get sick or fight over food because of the stress of being in a room with 200+ other dogs, they won't be held."
The adoption fee for each dog is just $95 and that includes vaccinations, heartworm test and de-worming. Harlem and Brooklyn are already spayed and microchipped. Dekalb County Animal Services says the girls are available for private adoption or to rescue through a registered organization. Out-of-state rescue or adoption is also a possibility, but those interested must come meet the girls in person, just to make sure they are a correct fit.
If interested in adopting these two girls together, please email [email protected]. You not only will be make the sister dogs a happy pair, but you will also mend the broken heart of their previous owner.
"Please come visit them at our shelter and we just know you'll fall in love with both girls," said Dekalb County Animal Services.