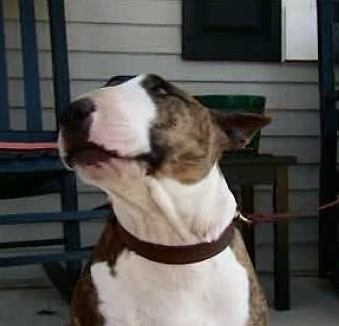 A Midwest City, Oklahoma family has won a lengthy court battle after fighting for years to save their bull terriers.
Lower courts had declared the breed ban illegal, and this week the state supreme court refused to take up the issue, ending the Midwest City ban.
The dog owner responsible for the lawsuit is elated with the decision. "I'm tickled to death the Supreme Court has the common sense they have," said Jerry Stuckey. "It's a huge relief."
Stuckey filed the suit back in 2007. His attorney, Scott Adams, maintained that Oklahoma state law prohibits dog bans from being breed specific. "It was a waste of money and time. I tried to tell everyone that from day one but the city wanted to pursue it. We defended it and won," said Adams.
The lawsuit had another positive effect: misinformed city officials now have a better understanding of the breed. "What it has taken away is the presumption that all pit bulls are dangerous animals," said Midwest City attorney Katherine Bolles.