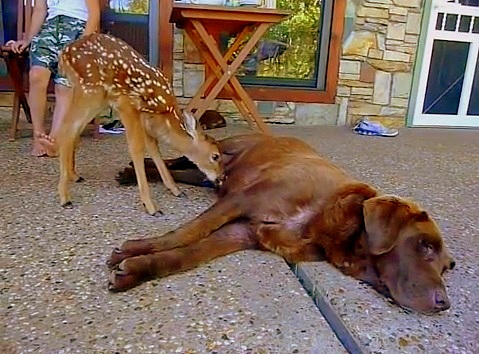 A young fawn whose mother died in a truck collision likely would have perished had it not been for an older chocolate Lab, who adopted, nursed and raised her.
It's not unheard of for dogs – even older ones – to spontaneously produce milk when they sense a need for it. Many animals have an innate understanding of a baby in need, and they release hormones that trick their bodies into thinking they have just given birth. Being able to provide sustenance for this fawn was a true miracle of life!
The fawn was taken in by the dog's family, and gradually switched over to a bottle. It is unknown what ever happened to the deer, called Buckwheat, after it grew up. But the videos were posted on YouTube by Justin Travis, so perhaps he wouldn't mind answering any lingering questions.