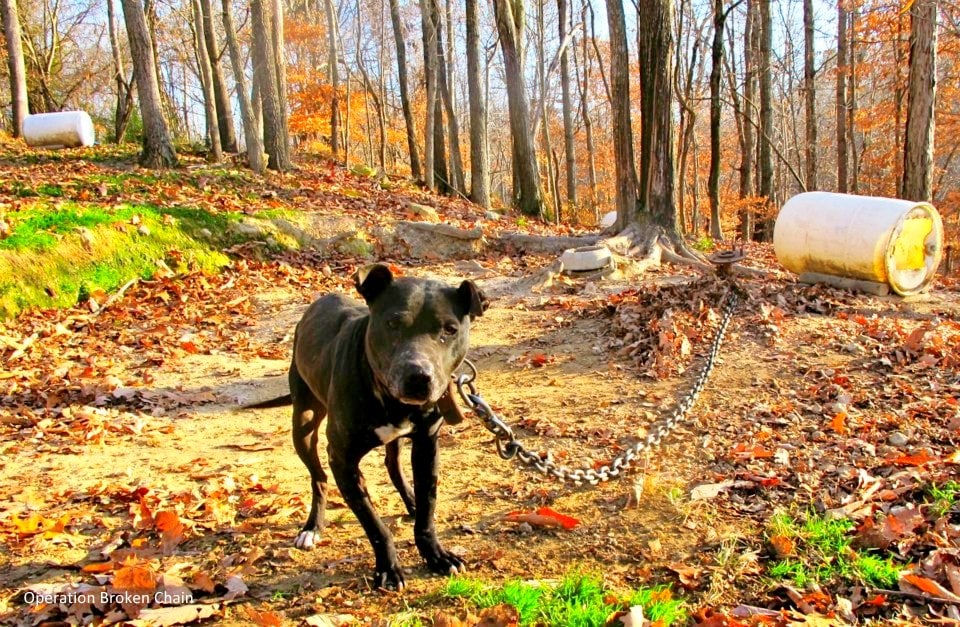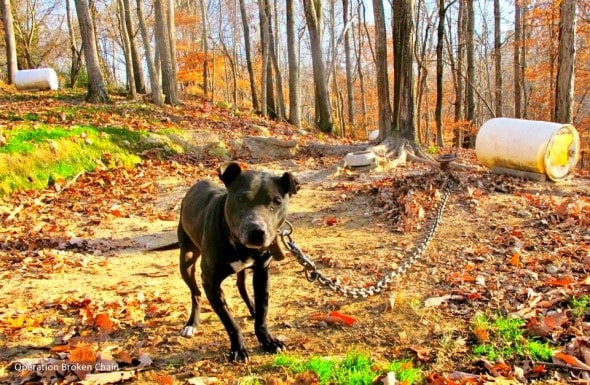 A drug raid on a Paterson, New Jersey home led to the rescue of 21 crated and chained dogs being trained for fighting.  Eighteen of them have already found new homes, while the others are being kept at a veterinarian's for treatment.
Police arrived at the blood-spattered home for a drug bust, and in addition save the lives of nearly two dozen dogs.  Sadly, four were found dead in plastic bags.  One live dog was found alone in a room, sixteen were stacked in crates in the basement, and four others were found chained outside.
"It looks like they were training them here and fighting them somewhere else," said police Captain Troy Oswald.
The survivors were all confiscated and checked for injuries.  Three needed treatment for bites and other injuries, but the rest have already been given good homes.  Most of them were quite thin, and had quickly warmed up to investigators when offered food.
"They just wanted some attention," Oswald explained.  "They didn't have a chance to make them mean yet."
Ashley Bryant, 31, and Caurie Swinger, 21, were arrested at the time of the raid and are facing animal cruelty and drug charges.  Nearly $12,000 worth of crack, cocaine and marijuana were found, along with a handgun.  Though dog fighting is a felony, abusers rarely see two years behind bars.  Hopefully with the addition of gun and drug charges, they will be serving sentences closer to the ones they deserve.