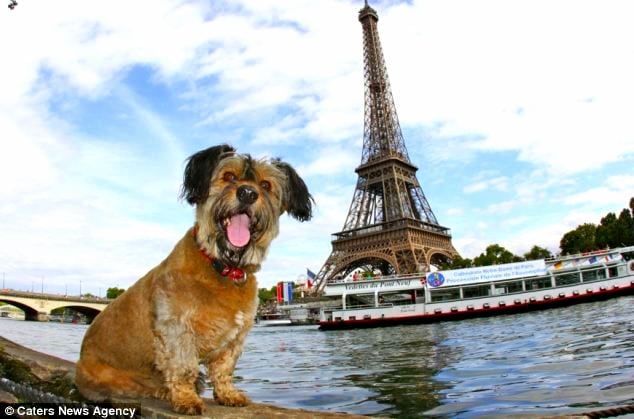 Because of a petition garnering nearly 700,000 signatures, pets in France are no longer considered just property.  Parliament voted to change the 1804 law that considered them only "movable goods," which is their current status in the US.  Now French dogs and cats better legal protection from animal cruelty.
For hundreds of years, dogs, cats, and horses in France had the same legal status as furniture, but they now have had their rights upgraded.
Reha Hutin, head of the animal protection society that created the petition, said it was "ridiculous to see pets as pieces of furniture that can walk by themselves."
Animal welfare groups campaigned for a long time, and the national assembly passed the bill to give animals rights as living beings on Tuesday.  It still has to be approved by the Senate, but hopefully the positive reception by the public will influence them to vote yes on the new law as well.
Among those who signed the petition was philosopher and former education minister Luc Ferry, who called the previous legislation "absurd."
"No one has ever tortured a clock," he said.  "Animals suffer; they have emotions and feelings.  It is not a question of making animals subjects of the law… but simply of protecting them against certain forms of cruelty."
This will also help determine who gets to keep the pets in a divorce, as well as allow people to leave inheritances to their furkids.