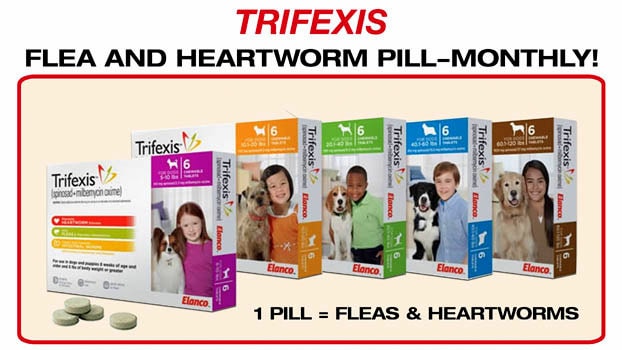 Trifexis, a popular monthly heartworm and flea medication, is being blamed by many owners for causing death and illness in their otherwise healthy dogs. Elanco, the animal health division of Eli Lilly, refutes the claims, but at least one veterinarian has seen what happens and refuses to offer the product.
Beth Timms said all it took was one dose of Trifexis for her 12-year-old mixed breed, Gizmo, to become lethargic, suffer seizures and have his temperature skyrocket to 106 degrees.
"We had to let her go. We had to have her put her to sleep. I killed my dog," she said. "It's like a piece of your heart is being torn out."
She emailed Atlanta-based consumer investigator Jim Strickland, who began doing research on the matter. He came across the Facebook page Trifexis Kills Dogs and saw that many others have had to go through the same terrible ordeal.
Jenny Schmitt's 16-week-old Vizsla puppy, Bishop, died out of the blue after taking Trifexis in September.
"He died. For no reason, no warning," she said.
He was one of a litter of seven born in June. Two of his littermates, Jade and Tucker, also died after receiving only one dose. Bishop and Jade died within three weeks, and Tucker died after only six days. Vets determined that all three died from heart inflammation. The remaining four littermates, who have not had Trifexis, are all still alive.
"I think Eli Lilly and Elanco need to ask the broader question, 'Does this drug even need to be on the market?'" Schmitt posited.
Strickland went to Indianapolis to visit Elanco's headquarters, and spoke to Dr. Stephen Connell. He said the drug is safe, and that he gives it to his own dogs. The company has distributed 50 million doses since it came out on the market three years ago.
"We don't like the fact that it has killed any dogs. But with any pharmaceutical product, we understand that the very rare sensitivities, allergic events – those types of things are going to happen," Connell said.
Strickland also found complaints to the Food and Drug Administration. Their reports list 31 deaths, 600 cases of lethargy and 2200 cases of vomiting. These figures are only from April 2013, and the numbers have likely risen since then.
Trifexis boxes contain warnings for mild side effects, and Connell said the company has received complaints of seizures, but no links to death. Elanco has been said to have an updated number on reported deaths, but will not disclose the information.
A pathology report from the University of Georgia states that a bacterial infection was likely the cause of Bishop's heart failure, and that his symptoms were consistent with drug toxicity. Trifexis contains two drugs – spinosad, from the United States, and milbemycin, from China. But Connell insists that the Chinese manufacturer has undergone a number of inspections and has passed.
But the affirmations that Trifexis is safe have done nothing to alleviate the worries for pet owners whose dogs have become ill or died. Oklahoma vet Corinna Tressler says she won't carry the product, and has treated two of its victims. One of the dogs had seizures.
"The second case was my technician, she gave her English bulldog Trifexis and this case started hypersalivating, collapsed on the ground," she said.
The dog survived, but clearly, others have not been as fortunate.
"The three puppies that all died within the same week, all had Trifexis, all around the same time," Schmitt said. "It's a heck of a coincidence."