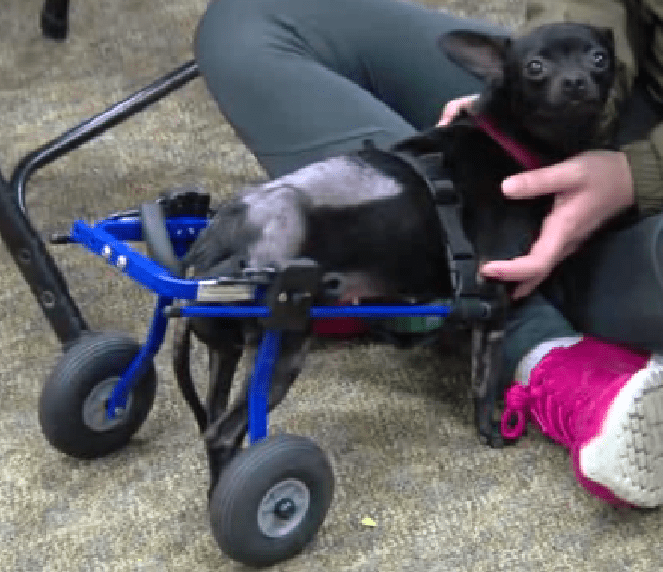 Jewel was found wandering the streets of Sacramento unable to use her back legs. Now thanks to a generous donation of a new wheelchair Jewel is getting around and looking for a new home.
Jewel, a black Chihuahua, quickly won the shelter workers over with her great personality. They couldn't imagine putting her down. Thankfully, someone donated a wheelchair for Jewel and now she is getting around, and getting around fast. "She's an amazing little dog," said Gina Knepp who works at the shelter.
Now the shelter is looking for a home for this amazing dog. Jewel will need an owner who can give her the attention she requires for her special needs. "Someone who is home, someone possibly retired and who doesn't live in a two story house," says Knepp. For those interested in adopting Jewel contact the City of Sacramento Animal Care Services.