Cats are cats, and dogs are dogs, and it's usually pretty easy to spot the difference.  But when there's this much fluff, it can be hard to tell.  That button nose and mustache scream Schnauzer, but the eyes are a dead giveaway…. when they're not dilated, anyway!    
While at first glance we can definitely see the similarity to a dog, some would say this Persian kitty's coiffure more closely resembles Giorgio A. Tsoukalos, perhaps better known as the "aliens" guy.  The cat, Atchoum is said to have hypertrichosis (excessive hair growth).
Twitter user n2o tweeted a photo of Atchoum with the caption: "Her.- do you have a dog or a cat? Me.- I don't know."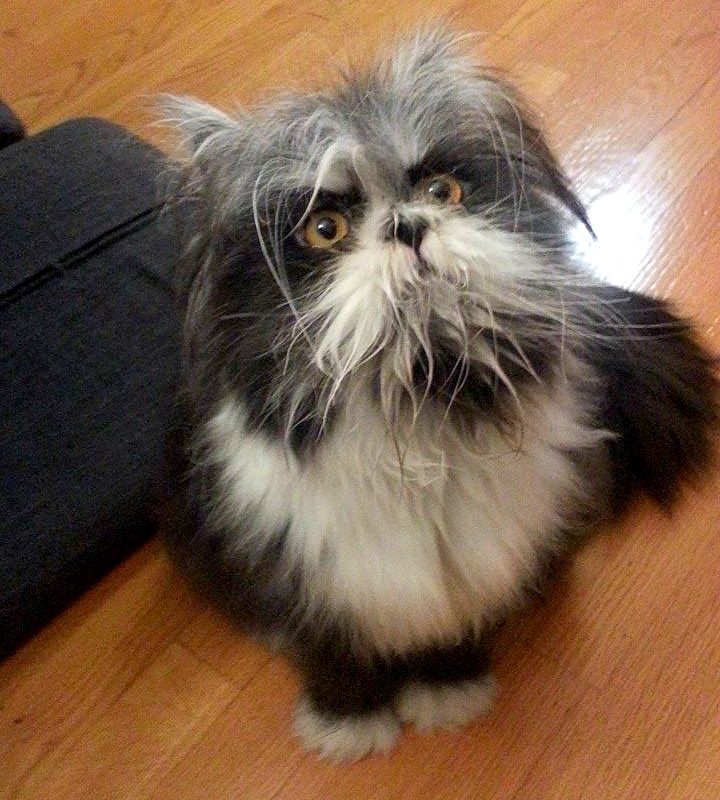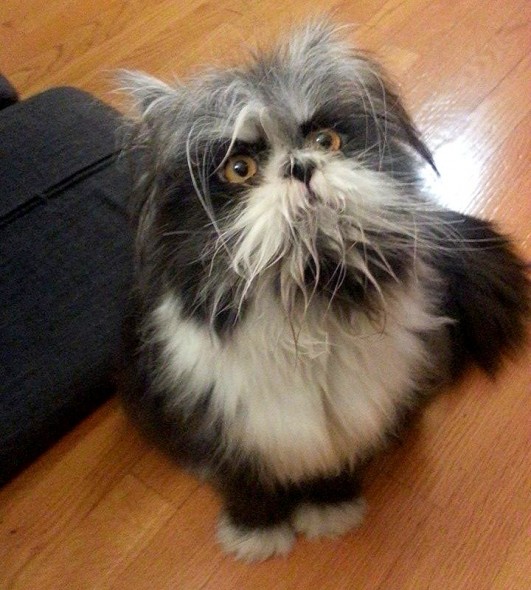 While in most photos you can tell for sure that Atchoum is definitely not a dog, there are some that will make you look twice.