A war is being waged against animal cruelty in the City of Brotherly Love, where dogfighting has become a lucrative illegal sport.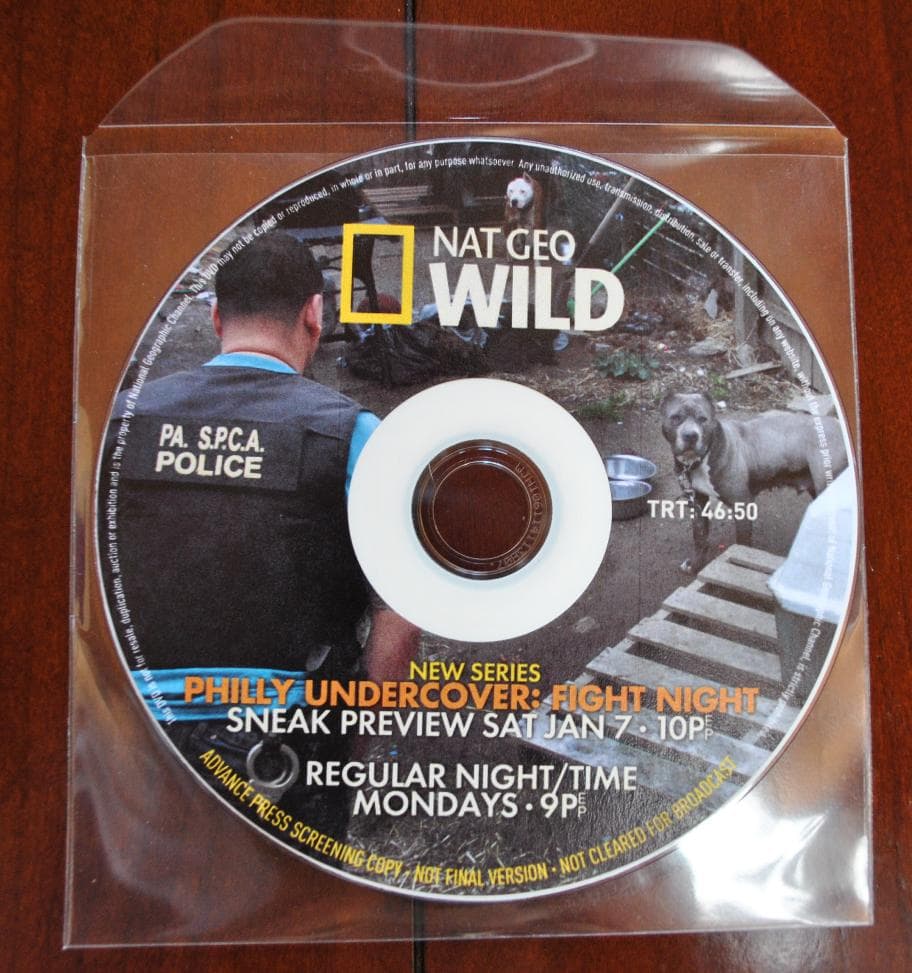 Canines are beaten, starved, abused, and forced to literally fight for their lives. But now, there's highly specialized crime fighting unit on the front lines, infiltrating Philadelphia's criminal underworld to put and end to dogfighting and the inhumane treatment of animals.
National Geo WILD'S new six part series, Philly Undercover, embeds with the Pennsylvania Society for the Prevention of Cruelty to Animals, an undercover police team tasked with eliminating dog fighting and protecting all animals from abuse and neglect. Premiering Saturday, January 7th, at 10pm ET and then moving to its regular night and time, Monday January 9th, at 9pm ET, the series offers an emotional look at extreme animal violence.
We spent last evening watching an advance press screening of Philly Undercover and can't recommend it enough: if you can stomach the graphic content, this gritty, street-level view of those who perpetrate violence against dogs – and the men and women sworn to protect them – is powerful and affecting, and should be considered must-see TV for any dog lover with an interest in animal welfare.