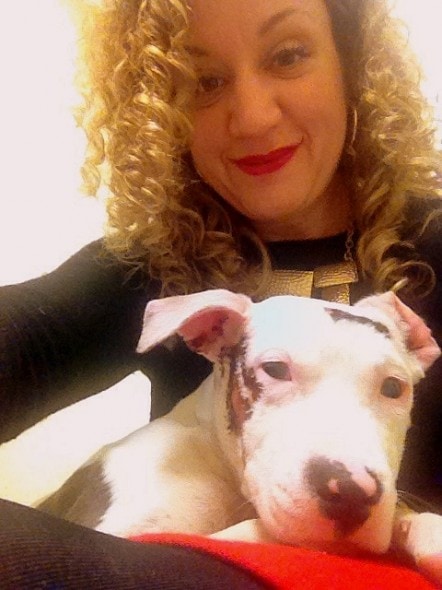 I found "Noel" on December 21, 2013 in the middle of a busy street in Philadelphia as other cars were going around her.  Without thought, I stopped my car, approached her, picked her up and put her in my car.  She had open wounds on her head and face, was unable to bear weight on her hind legs and was emaciated. Although scared, she looked at me like she knew I was going to help her, and help I did.  As weak as she was, she actually licked my hand in the car, which made me cry.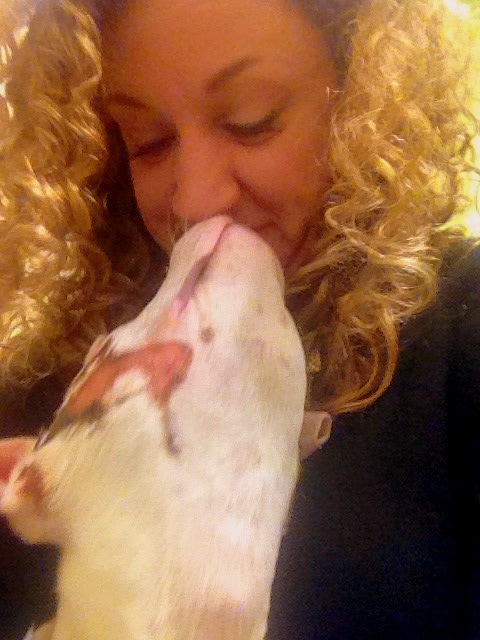 I immediately took her to a vet emergency hospital/trauma center.  There, she was cleaned up, given fluids due to severe dehydration, and given intravenous antibiotics because her wounds were infected.  The vet thinks she was hit by a car. In fact, the vet thought she may have been hit on two separate occasions because x-rays revealed that Noel has poorly healing fractures in both hind legs and a pelvic fracture.  It is hard to imagine that this poor puppy was hit not once, but twice, and neither time, no one stopped to help her! Heartbreaking.  My options are to have her operated on, as the vet thinks she would have a successful result, or have her fitted for a cart. I would rather give Noel a real shot at uninhibited happiness where she is mobile and able to enjoy life.
At this point, because I have a dog, I am not sure I will be able to permanently adopt Noel (need to determine first whether the dogs are compatible, etc.), but I am taking responsibility for Noel's care and plan to foster her while looking for her forever home if I cannot keep her.
However, as you can imagine, the cost of surgery isn't cheap.  The vet thinks it will be around $5,000.  I have already paid close to $1,000 to stabilize her.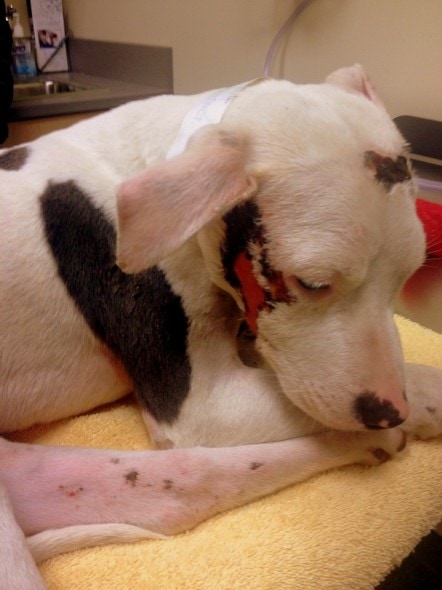 This is where you and hopefully the power of social media can come into play! I cannot tell you how many small contributions I have made to various pet fundraisers with the belief that if everyone just chipped in a small amount, the animal in need would be helped and the human helping would feel some level of support.  I guess it's now my turn to ask, and while I initially hesitated to do so, I feel like I owe it to Noel to try to raise this money.  So for now, that is our story!  I hope that you will consider donating a small amount to help, and if not, that you will pass along the word to others so that they may consider it.
Noel is currently at a vet hospital, VSEC in Philadelphia, and they are happy to confirm Noel's story and that she is there.
Thanks so much for your consideration and Happy Holidays!
Amy Vanni
If you would like to help create a holiday miracle for Amy by donating towards Noel's care, please click here.
For more information, photos and updates, please visit their Facebook page.