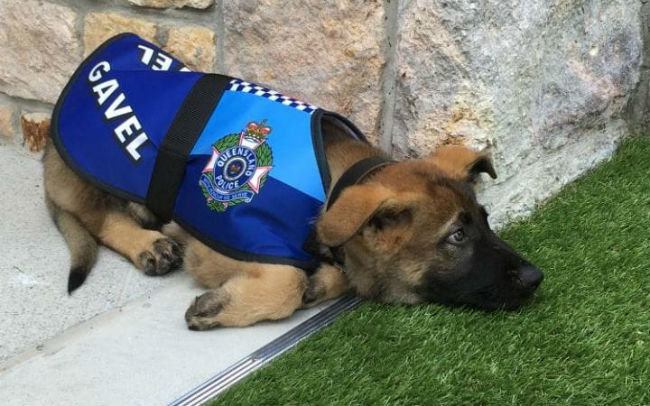 Just because you look the part doesn't mean you're suited for the job.
Case in point, Gavel, a gorgeous German shepherd who would certainly cut a dashing figure as a police dog, the job for which is was first recruited in Queensland, Australia.
Alas, poor Gavel flunked out.
Per the BBC, Gavel "did not display the necessary aptitude for a life on the front line./"
Apparently Gavel was too friendly, and preferred cuddles to tackling suspects.
The good news, though, is that Gavel didn't end up on the unemployment line. Friends in high places — i.e., the Governor of Queensland — stepped in to help him out.
Upon hearing Gavel's adorable story, Gov. Paul de Jersey awarded Gavel the prestigious title of Vice-Regal Dog.
Gavel's new duties consist of welcoming visitors and tour groups to the grounds of Queensland's Government House.