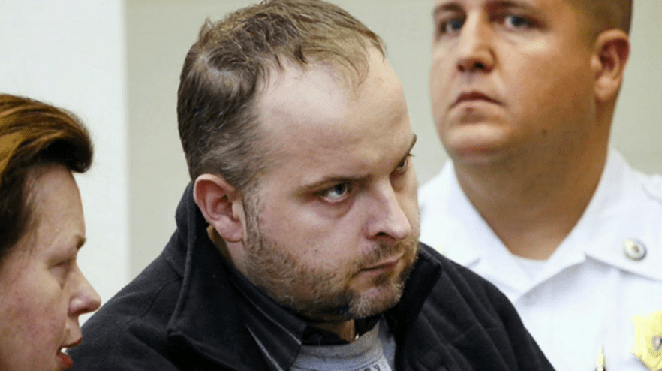 The man accused of torturing Puppy Doe, whose original name was Kiya, is being held on $500,000 bail after his arraignment proceedings at Quincy District Court on Tuesday, and faces up to 55 years in prison – 5 years for each of the 11 counts of animal abuse he is charged with. There is also a $5 million surety attached to bail, and he was required to surrender his passport.
The poor dog was euthanized after being found near Boston with a number of injuries consistent with medieval-style torture.
Polish immigrant Radoslaw Artur Czerkawski has been charged with eleven counts of animal cruelty and one count of misleading a police investigation. A pre-trial conference will take place on November 21.
"People get frustrated at how slow things work, but this individual, the defendant, does deserve and will get a fair and impartial trial," said Norfolk District Attorney Michael Morrissey.
At least two dozen animal lovers showed up in support of Kiya, donning t-shirts and buttons with the dog's photo. Several people sobbed loudly as her injuries were read aloud.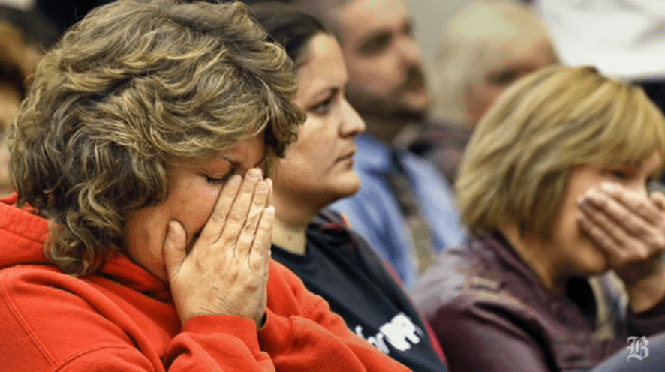 Kiya had been given away to a woman via Craigslist, who may have given the dog to a couple, who sold her to Czerkawski. The original owner contacted police to tell them she believed Puppy Doe had once belonged to her, and they were able to trace the man back to her.
"The guilt and responsibility I felt – my heart broke," said Laura Hankins, Kiya's original owner. "It was my responsibility to find her a good home. The list of things done to her are just so inhuman and so disgusting. She was the sweetest dog."
Every day, Craigslist is full of ads that read "free to a good home." Many people are forced to give up pets when they become ill, move or face financial troubles that do not allow them to keep their animals, or afford surrender fees to no-kill shelters. So they naïvely place ads online, hoping the pets will indeed go to a good home. But without background checks, references or follow-up, there is no way of knowing if a stranger will turn out to be sweet or sadistic. Free pets could end up in the hands of dog-fighters looking for bait. A petition has been started asking Craigslist to ban such listings.
Czerkawski was living as a caretaker for a 95-year-old Polish woman, who died on August 31, the same day Kiya was found. In the death of the woman, police do not suspect foul play at this time, but evidence in the home indicated animal abuse.
In Czerkawski's apartment, police found fur and blood consistent with Kiya's DNA, which should make it easy for jurors to find him guilty.
"[It was] old-fashioned police work," Morrissey said. "A lot of it started with calls and shoe leather, but obviously more modern forensic techniques – the use of DNA, phones – all that was used and outlined in the case. From the beginning, we've been concerned that if an individual could do this to a dog or another animal [what could they do to a person?] This made this an extremely important case to us."
The courtroom supporters for Kiya felt their efforts to see justice for abusers were not in vain – Czerkawski will face up to five years in prison for each of the eleven counts of abuse.
"It was so difficult to hold back the emotions," said Lorelei Stathopoulos, of Salem. "…This is a court of law, but this has been a tragedy. It was a third world act. We have to stand up and change the laws, and the only way to do it is to come here and make a stand."