While Christian Holden, animal control officer for Multnomah County Animal Services, showed local news station KATU what his work day is like, he got a call about a puppy trapped inside a parked car. It was 80 degrees that day in Troutdale, Ore., and officer Holden knew temperatures inside the car would reach 100.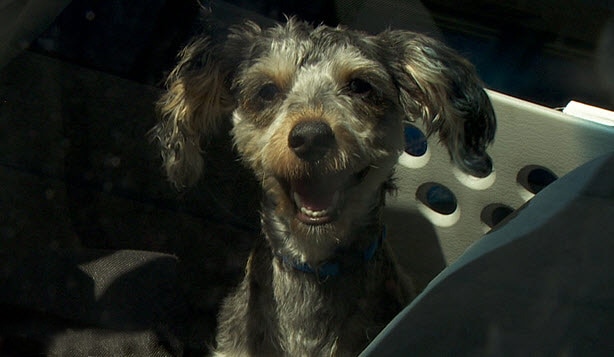 A concerned passerby called authorities to report the puppy had been trapped in the car for more than 45 minutes. When the officer arrived, the dog was trying to hide under the passenger's seat to avoid the sun.
"It got up to 100 pretty quickly," Holden said. "The dog wasn't super responsive to me so I felt at this time, since it was getting pretty warm out, it was best to get the dog out of the vehicle."
Luckily for the pet and vehicle owners, officer Holden didn't have to break any of the car window's to rescue the pet. A police officer had alerted the pet owner that animal control was about to break into their car to rescue the dog.
One of the dog's owner, and 11-year-old boy, approached the vehicle and opened the doors for the officer.
Holden placed the canine, named Bear, in his truck to cool down and gave him water.
The pet owners said they had no idea how dangerous hot temperatures could be for their pet. They received a $100 ticket, a warning, and a citation forbidding them to ride with Bear in the car for a full year.
We hope they learned their lesson and never again risk Bear's life inside a hot car.