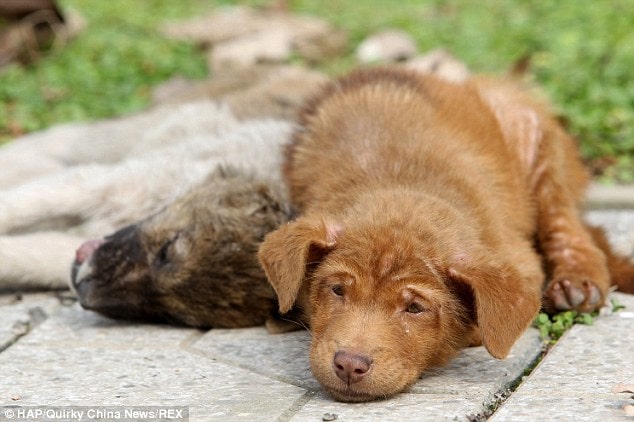 A three-month-old puppy refused to leave his sister's side after she was hit by a car in China's Sichuan Province. For days he stayed by his dead sister's side protecting her until someone helped them.
Witnesses in Pixian County said they saw the two puppies lying in the middle of the street. The grey female puppy had been hit by a car and lay lifeless. The male brown puppy refused to leave her side and protected her from other cars. When any passing cars came close he would jump up and bark.
Finally, someone stopped to help and moved the dogs safely to the side of the road. When someone else tried to bury the grey dog, her brother still refused to leave her side and jumped into the hole with her. The brown dog was only separated from her when staff from a local animal protection center arrived to care for him.