This is our standard poodle, Buddy. Buddy didn't come from a "classic puppy mill" but rather from someone who's breeding skills and ability to pay proper attention to the puppies days had passed them by. When we took him home on May 8, 2010 Buddy was totally shell shocked, afraid of everyone and everything. I can not possibly describe how unsocial he was. I guess that easily happens when being kept in a cage/crate.

Everyone advised me to "bring this dog back" and "he's not for your family." One of the greatest things I have have done in my life is NOT listening to well intentioned people.
I tell you with hard work and alot of love Buddy is the absolute perfect dog for our family. He is part of our family. Never give up on a dog, their live depends on it.  -Joe
[dcs_top top="5″ bottom="5″ /]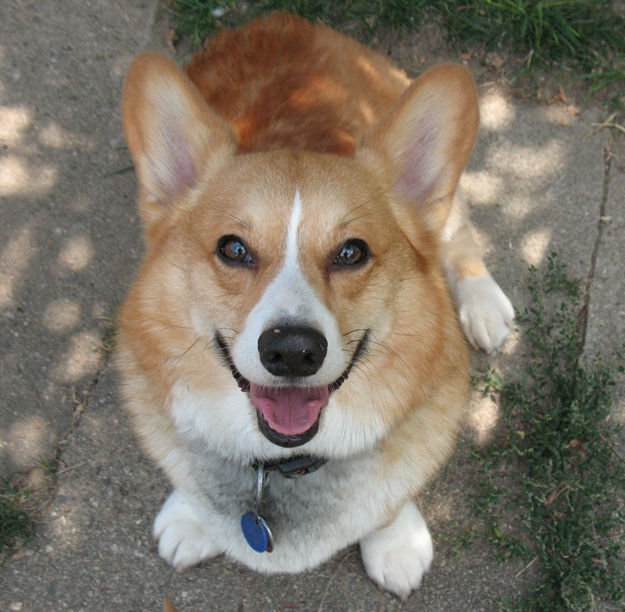 Indy was adopted through a Corgi rescue group. How could we resist Indiana Jones? Already he had our last name and was waiting for us to find him! – P. Jones
[dcs_top top="5″ bottom="5″ /]

Evie is my latest rescue dog and was only 21 pounds when she was pulled from the shelter the day she was going to be euthanized. Four years later she is healthy, happy and loving her yogurt. She also has her own website to help other needy animals. – Romy Maimon
[dcs_top top="5″ bottom="5″ /]
Have a great rescue story to share? Nothing makes us happier! Upload your dog's picture here and we'll share the most interesting submissions.