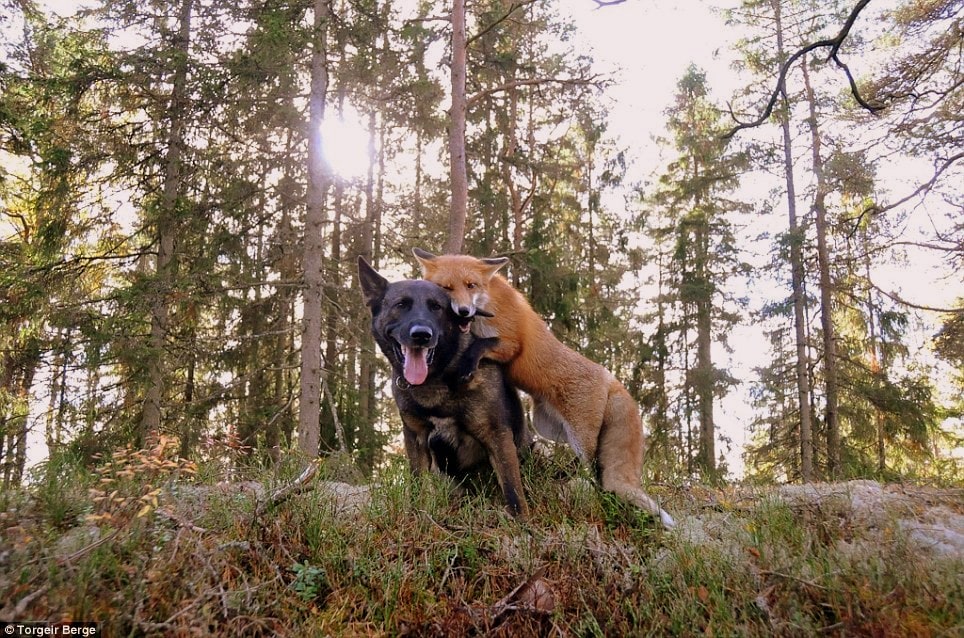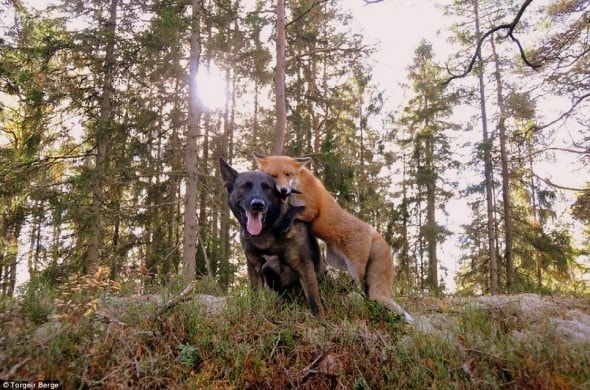 Considering that dogs and foxes are related, it should come as no surprise to hear of the occasional bond between a set of them. But you'll be hard-pressed to find more stunning and entertaining photos than the ones of these two!
Photographer Torgeir Berge lives in the Norwegian forest with his dog, Tinni. One day while out for a walk, they encountered a wild fox. Tinni and the fox, who came to be called Sniffer, developed an unlikely friendship.
They spend their days frolicking, wrestling and chasing one another in the woods. Torgeir has his camera on hand to capture some of their most breathtaking moments.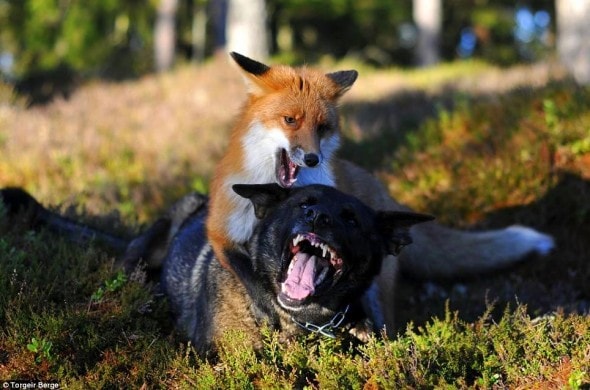 He noted how similar dogs and foxes behave, and calls the fox the "dog of the forest."
Their sweet and silly relationship has been such an inspiration that Torgeir has decided to create a book, chronicling their friendship in the form of fairy tales that can be enjoyed by both children and adults. There will also be lots of fox facts and photos of Sniffer and Tinni.
The book is in the earliest stages of planning, and doesn't even have a title yet. But it will be printed in Norwegian and English.
The true purpose of the book will be to raise awareness for foxes, who are raised in small cages and slaughtered for their fur. Torgeir is hoping to see the brutal practice banned in Norway and the rest of the world.
"Why should some animals be in small, narrow, claustrophobic cages without freedom just because…human kind wants to look good?" asked author Berit Helberg.
The book is slated for publication some time in 2014, with a sizable portion of the proceeds going towards fox conservation and the anti-fur trade campaign.
For more information, please click here.