You might think being a storm chaser is more of a human's dream than a dog's, but that's because you haven't met Joplin.  This parvo survivor absolutely loves spending her time with her dad and getting to see softball-sized hail and gigantic tornadoes.  From a safe distance, of course!
"There are no words to truly describe what it's like to witness the power of nature right in front of your eyes," Mike Mezeul told Metro. "From beautiful supercell thunderstorms and blinding lightning to tornadoes spinning like tops across the horizon, it's simply amazing out there."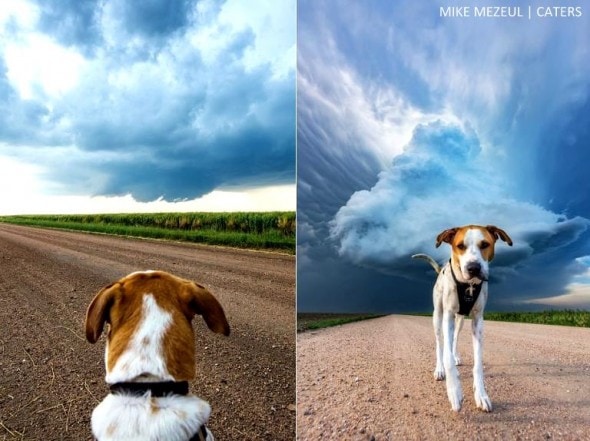 Originally from New York, Mike is now a storm photographer in Texas.  He craves a life of adventure, and he's got the perfect companion for it.  Who else would love nothing more than spending hours in the car with her head out the window?
"My dog is cooler than your dog," he said facetiously.
Joplin is so named because she was adopted not long after the devastating tornado hit Joplin, Missouri.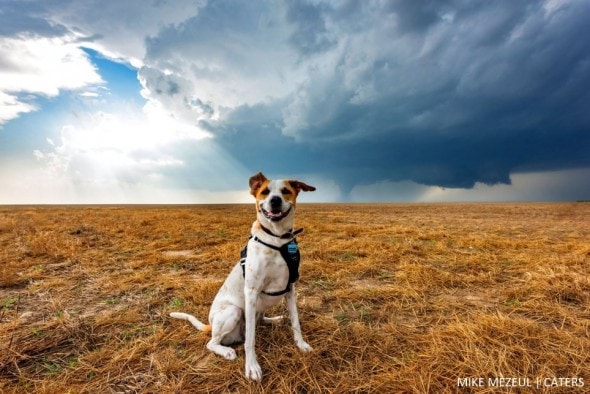 "My girlfriend at the time, Maegan, and I both volunteered in Joplin after the tornado and felt the name was a sign of hope, so it was fitting for our pup," Mike explained.
She nearly died from parvo and other health issues, but now this girl is eating life up.  In just the last two years, she's witnessed over a dozen tornadoes, hail, and 90 mph winds.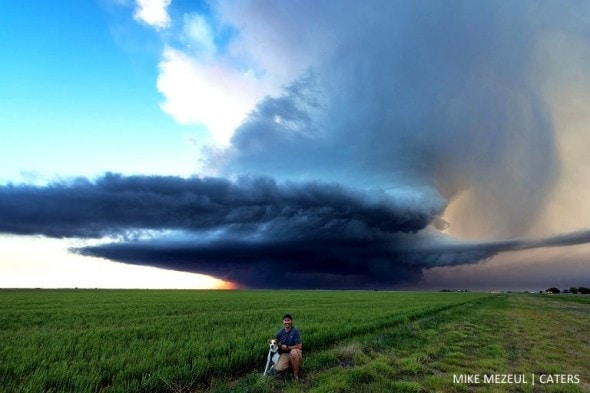 "If I look at her now and ask her, 'Do you want to go chase?' she quickly turns her head, jumps off the bed and runs to the front door.  She's my co-pilot and chase partner."
The shots he captures are absolutely spectacular.  To see them on Instagram, click here.