What's cuter than dogs and babies? Well, dogs dressed as bride and groom posing for their "wedding" pictures.
Kathryn Yeaton, a professional photographer from Connecticut and owner of Brave Hearts Photography, dressed up her two rescue dogs, Teddy and Lucy, as soon-to-be newlyweds pups. This, as a promotional stunt for her business, but after realizing her dogs looked perfect and shared a strong bond in real life, Yeaton decided to throw them a wedding celebration.
"It was only a matter of time before I realized I had a white dog and black-and-white dog, and they looked too perfect as a bride and groom," Yeaton told Today.com.
Lucy is a three year-old American Eskimo who was adopted from a Tennessee shelter and Teddy is a one year-old Border Collie mix who was adopted when he was only 12-weeks-old.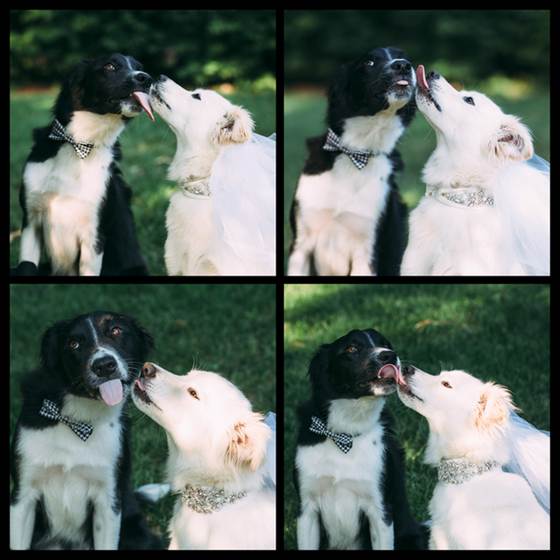 The pups celebrated their nuptial with tasty homemade doggy cakes and lots of dog-friendly treats.
The pictures are just too cute to miss. See more here.