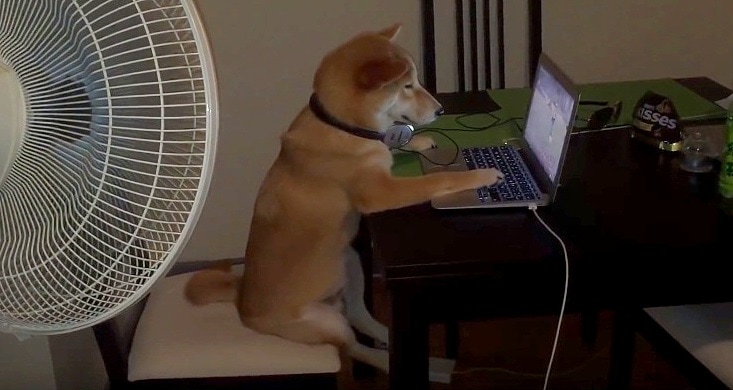 You've been there:  it's 2 am, and you have to be up early for work, but you just can't stop yourself from hitting play on the next episode of your current Netflix obsession.  Well, Chiko is no different.  Whether he's at the park or snuggled up in his jammies on the couch, he loves nothing more than watching telly.
Owner Olesia Kuzmychova told Metro that ever since she adopted him, she noticed that he truly loved watching TV with her.
"The next thing, I noticed he started watching whole movies whether I was sat there or not," she said.  "For the first month I was completely surprised.  I know some dogs like to watch TV, but not hours like him."
So she'd leave Netflix streaming for him while she was gone.  And after a while, he even started vegging out on the couch like people.
"One time, I was watching Netflix with him and after a few minutes he put his legs downward like a human," Olesia explained.  "When I left him alone at the table, he did the same thing!"
If you have a buddy with similar interests like Olesia has with Chiko, suddenly binge-watching Archer or Black Mirror doesn't seem like such a bad thing.  It's not a guilty pleasure, it's quality time.  Here's a list of some of the best shows Netflix currently has to offer.  (You'll probably want to turn off the sound, because there's an instructional video for people who've never used it.)