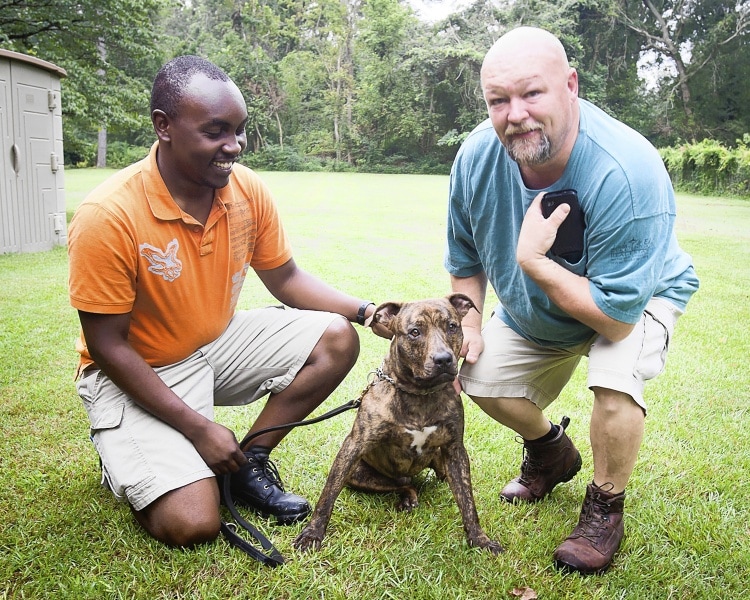 A few months ago in Greenville, NC, Bennie was found abandoned and starving in a warehouse. Mike Bullock, owner of Bullock's Canine service that trains police dogs, found and rescued Bennie, a 9-month-old pit bull puppy. Mike nursed Bennie back to health and as Bennie grew stronger, he proved himself to be adept at hunting and fetching.
Mike decided to train Bennie to sniff out explosives and Bennie once again proved himself. He was good at it. Bennie has been trained to sniff out 13 kinds of explosives, and when Stephen Kamau, Canine Director of Kenyan Airway showed up to learn training techniques, he and Bennie quickly became fast friends.
Mike saw how Bennie and Stephen worked together and bonded with each other, and made the decision that it was a match meant to be. "His handler is a perfect match," Mike said.
Benny and Stephen are headed to Kenya today and Bennie will be searching for explosives in suitcases and packages.