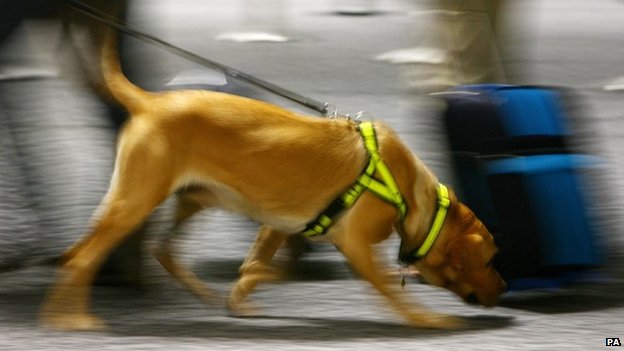 The Rhode Island State Police have a golden Labrador on their team named Thoreau.  He has been specially trained to assist police in crime scene investigations where particular pieces of technology are involved.
Over a 22 week period, Thoreau and his handlers underwent specialized training, in which finding any technological device; specifically hard drives, USB flash drives also known as thumb drives, and many other data storage devices.  In return for finding them Thoreau gets a tasty treat, and much praise.
According to Detective Adam Houston, Thoreau's handler, "if it has a memory card, he'll sniff it out."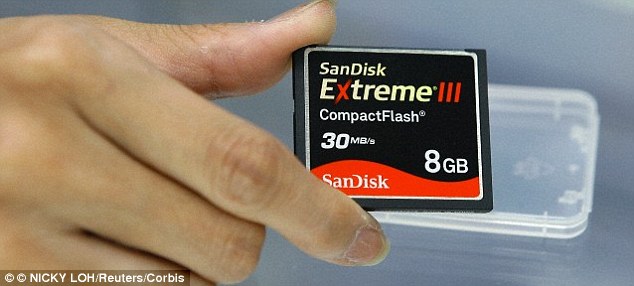 It is not uncommon for people trafficking in all manner of illegal data, including child pornography, will use these types of memory card devices to buy, sell and trade amongst one another.
It seems like law enforcement and the military have a detection dog for just about everything you could possibly hide from them.  We all know about the military's brave, and heroic bomb sniffing dogs.  Drug sniffing dogs have been seen in airports and international shipping ports all over the industrialized world.
Not surprisingly then, it was found out there are certain polycarbonates and solvents used in the plastics that make up many of these commonly used devices.  Most recently, there was the story of Lucky and Flo.  Sponsored by the MPAA, these two dogs have been credited with the detection and confiscation of counterfeit DVD's and CD's.  According to a report from the MPAA to the BBC, the dogs are able to detect chemicals that we as humans never could.
There are numerous other states launching programs all over to find out just what it is that a dog could detect over a human, and the true validity of "flash drive-sniffing" service dogs, but scientifically speaking, the theory here is sound.  Dogs have been able to distinguish scents of all manner, and have been used in the search for just about everything out there.  Who knows, with the proper training, and enough research done, we may find even more ways "man's best friend" proves it deserves that title, time and time again.