The National Canine Cancer Foundation is excited to bring back the first and only online dog wash to fight canine cancer.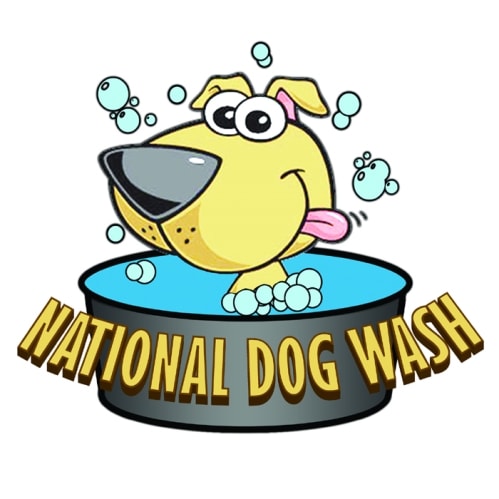 Did you know 1 in 4 dogs will die of cancer? Did you know that canine cures will help people? Raise money for research simply by giving your dog a bath this November, post their picture at NationalDogWash.com and show your commitment to "washing away canine cancer" and creating awareness.
This November in honor of Canine Cancer Awareness month, our partners have joined us for The National Dog Wash because Cancer is a dirty word! Supporting the cause is as easy as Sit, Stay, Speak! Beginning November 1, log on to www.NationalDogWash.com
For a $10 donation to the NCCF, your exclusive Dog Wash Packet will be sent to your house with freebies as a part of our partner program. Here is what you will get in your exclusive 2011 Dog Wash Packet:
National Canine Cancer Foundation-Available for the First Time!! Peace –Love –Pink Paw window decal. www.wearethecure.org
Petco Grooming: $5 off Spa Works package with Full Service Groom or Bath. Spa Works includes scented shampoo, coat conditioner, spritz and spray on detangler and a tooth brushing. www.Petco.com
John Paul Pet Products:1 John Paul Pet Tea Tree & 1 John Paul Pet Oatmeal Shampoo Foil Pack www.johnpaulpet.com
Halo, Purely for Pets: Free Can of Halo Spot's Stew, the only food to receive the NCCF Seal of Excellence. www.halopurelyforpets.com
FreeKibble.com: For every Dog Wash Packet sold, Freekibble.com will donate a meal of Halo, Spot's Stew to hungry shelter dogs. www.freekibble.com
Best Bully Sticks: Two all natural 6 inch odor-free Bully Sticks. Made from free-range Brazilian cattle and a recipient of the NCCF Seal of Approval www.BestBullySticks.com
Modern Dog Magazine:Complementary Issue of Modern Dog Magazine. Receive a risk free trial of "the lifestyle magazine for modern dogs and their companions." www.moderndogmagazine.com
Give your dog a bath at home with the JPP salon level products or head to a Petco grooming salon. Upload their picture or video to www.NationalDogWash.comand make them a star! Pups with the most "Paws Up" votes can win additional prizes each week! But only through November and limited to the first 5,000 orders and then it's gone! "Together, We are the Cure!"
[dcs_head top="0″ color="#666666″] [/dcs_head]
The National Canine Cancer Foundation is a nationwide, contribution funded, 501 (c)(3) non-profit corporation dedicated to eliminating Cancer as a major health issue in dogs by funding grants directly to Cancer researchers who are working to save lives, find cures, better treatments and accurate, cost effective diagnostic methods in dealing with canine Cancer.