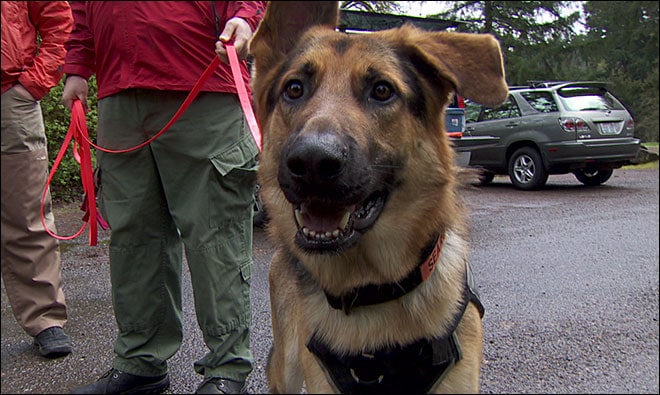 The Evergreen Search Dog Team out of Clark County, Washington is back on familiar territory.  Even though it was a tiresome two days in Oso, Washington, they are ready to get back to work.
The all-volunteer team is headed up by Victoria Armstrong.  She's been doing this for years, but nothing could have prepared her for what awaited her crew in Oso.
"It was mud everywhere. Destruction everywhere. Heavy equipment, workers. It was overwhelming and indescribable," says Armstrong.
Relic, her search and rescue dog, and her did the best they could despite awful conditions.  At some points, the mud is so thick, her boots had to be duct tapped to her legs, so they wouldn't pull right off.  Relic, had some troubles of her own.
"At one point my dog was coming down one of those large rubble piles and she put her front paw into a large glass window. The glass shattered, and her foot went through," said Armstrong.
Despite the troubles, her whole team made it back safe, and are more prepared for the next disaster these smart, and wonderfully helpful dogs are called into action for.
<iframe width='560′ height='315′ seamless='seamless' src='http://www.katu.com/news/local/Vancouver-search-dog-team-helping-out-with-mudslide-rescue-effort-254115511.html?embed' frameborder='0′ allowfullscreen></iframe>