———————————————————————————————————————————————————-
Barbra Streisand took to social media this weekend to let her fans know that her beloved 14-year-old dog, Samantha, had passed away, Today reported.
Samantha made frequent appearances on the singer's Instagram page, and it was there that Streisand posted a photo of herself and the pup taken back on Mother's Day.
"This is the last time my picture was taken with my beloved girl Samantha," Streisand wrote. "May she rest in peace. We cherish every moment of the 14 years we had with her. May 2003 – May 2017," the caption read.
Streisand's dog was a fluffy white Coton de Tulear. The dog, who turned 14 just days before her death, was a constant companion for the celebrity and was often seen by Streisand's side, whether in the recording studio, on vacation with Streisand and her husband, actor James Brolin, or even on stage during performances.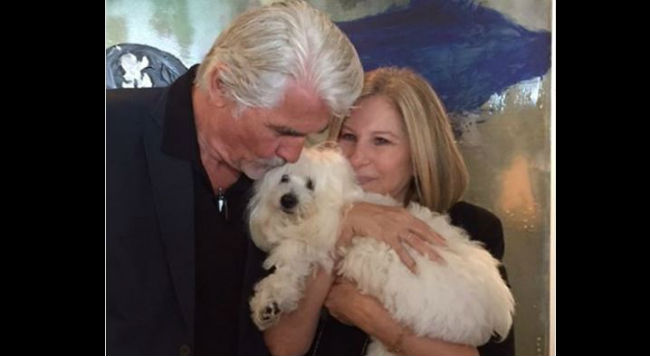 ———————————————————————————————————————————————————-
"I have a Coton. She's the most beautiful thing you've ever seen," Streisand told The Independent back in 2013. "She's like the daughter I never had. She speaks English. She understands English I swear to God….She always comes with us. I would never leave her."
In fact, back when Streisand first joined Instagram, Samantha was the subject of her first post.
———————————————————————————————————————————————————-
The world-famous performer did not reveal how or why Samantha passed away, but had posted in the past year about a few health issues the aging pup was combating.
Streisand received an outpouring of support from fans, many of whom had seen the pair in person.
"Sorry for your loss. You brought Samantha on stage in Ft. Lauderdale when you last were here. She had the most talented Mother," one fan wrote on Twitter.
"Thank you for sharing your love for your precious little furry girl," another wrote. "My heart goes out to you."