Teresa Romero, a Spanish nurse, was the first person in Spain to get infected with Ebola in 2014 after she treated an infected patient. She was also the first patient in the country to survive the deadly disease. However, while Romero and her husband Javier were placed in isolation, their dog Excalibur was euthanized? by authorities after they feared the dog could be carrying the disease and infect other people.
After a long battle with the government officials, and after thousands of people protested against the pet's unjustly death, the nurse and her husband have welcomed a new pet to their home. The Romeros adopted an American Stanford shelter dog named Alma on January 24, 2015.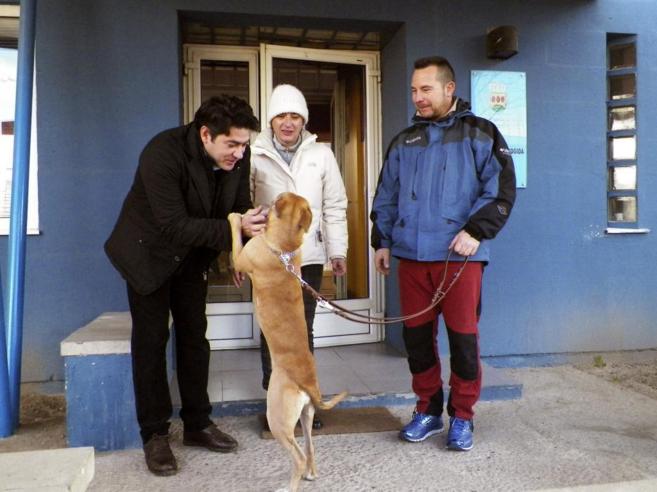 In November 2014, three months after surviving the disease and after mourning the death of her own pet , the nurse told the public that she planned to adopt and save the life of another dog. The couple kept their word and they recently adopted their new dog.
"I hope my actions serve as an example for others to follow," said Romero. "[Rescue dogs] like Alma should have a family of their own and be happy."
The couple visited CIPA (Centro Integral de Protección Animal) in Alcorcón, Spain, where Major David Pérez waited for them to personally hand them their dog.
The newly adoptive dog parents hope to inspire others to visit their local shelters and save the life of a pet in need.