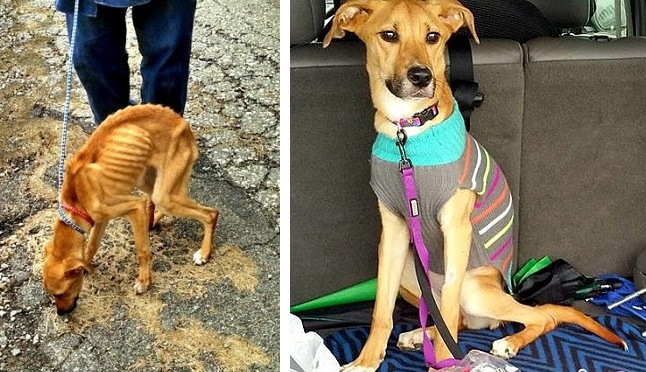 Fawna, the emaciated dog who was rescued after being left to die in a garbage can in Pennsylvania, is recovering very well.  This is mostly due to all the love she is receiving from her new owner, who plans to have her trained to be a certified therapy dog.
The sweet pup was allowed to starve over an extended period by former owner Nikki Ritson Baker.  When the despicable woman decided to move to Texas to be with her boyfriend, she tossed the dog in the bin and left.  Fawna was in there for three days.  (Baker has since been charged.)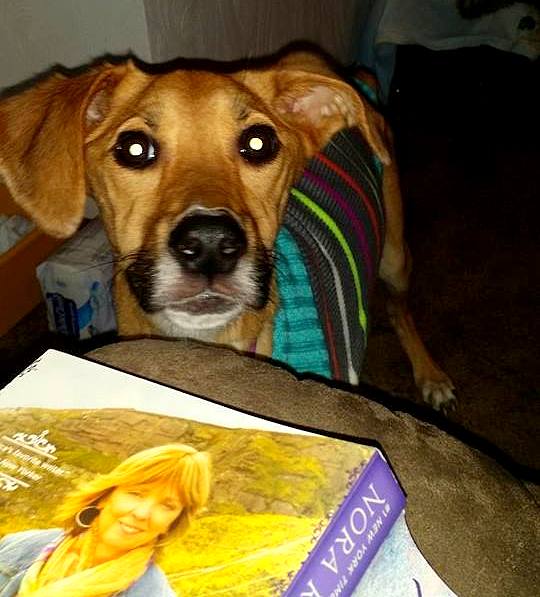 Trash collector Nathan Binnie found her and pulled her out.  He fed her his lunch and waited with her until authorities could arrive.  She was taken to the Humane Society of Westmoreland County to begin the long recovery process.
Staff member Megan Fritz fell in love with the darling puppy and quickly adopted her.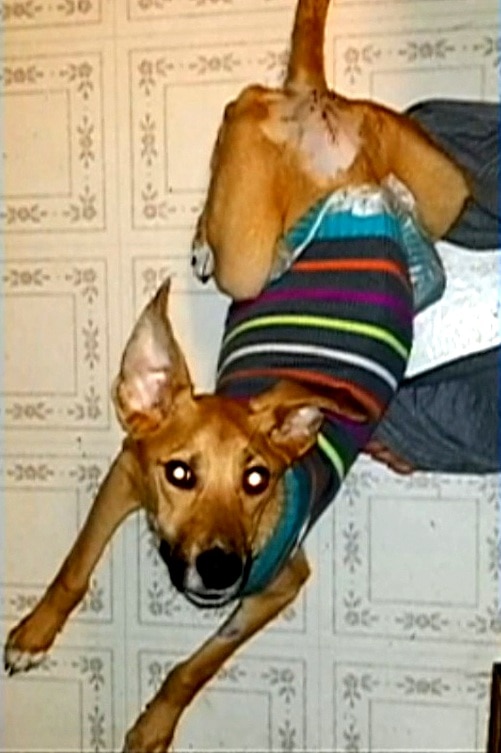 "She's up to 31 pounds, so she's almost doubled her weight since I got her exactly two weeks ago," Fritz said.
Fawna is adjusting to her new life quite well.  She has a BIG big brother, a blue merle Great Dane named Steve.  She recently went on a trip to a pet store, where she was spoiled with toys and attention.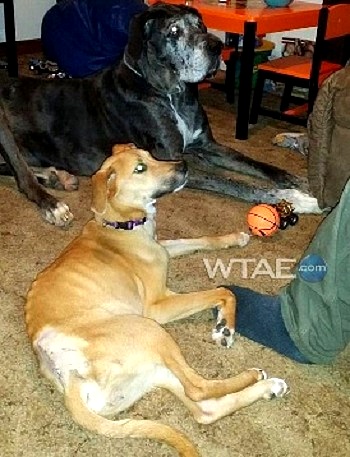 "She's acting like a normal dog," she said. "You can definitely tell she's starting to feel and act so much better. She barks at strangers. She barks at neighbors and she barks at my cats."
Fawna is already in love with her new family.
"I just couldn't imagine making her go away from me," Fritz said.  "She's really attached and I just think it would be traumatic for her to go to a new home with new strange people and we're happy with her and she's happy here."
Fritz says the Collie-Lab mix has the perfect temperament to be a certified therapy dog.  She will start her training soon.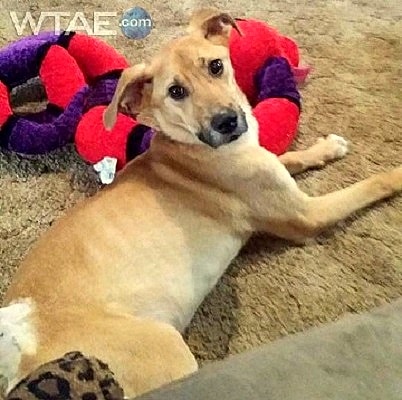 "I think it's inspiring. I think her story is really inspiring. (I want to share) her experience and what she went through, her courage and how she pushed through with people.  I think she's such an inspiration and I think it would be awesome for her to inspire others."