In North Carolina, the Byerly family is happy to have their four-legged family member named Duke, back home again. The Pit bull went missing for two weeks, when he was stolen from the Byerly's front yard. Two weeks later he was found wandering the streets of Archdale, N.C., with bite injuries to his head.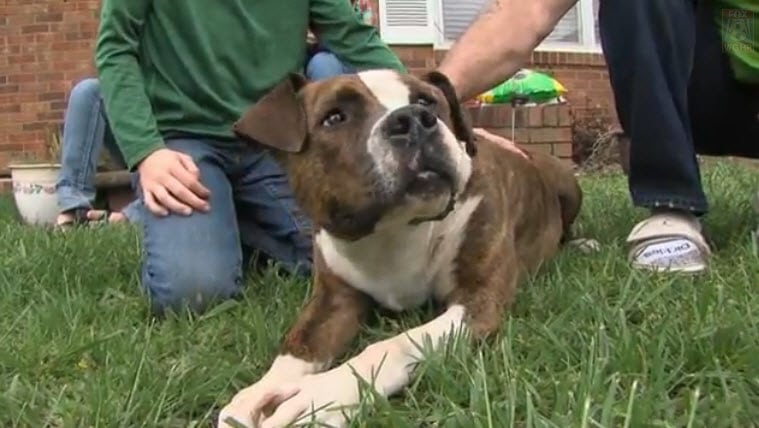 Neighbors spotted the injured dog and called animal control, the dog was taken to Guilford County Animal Shelter and his owners contacted. When the Byerly family picked up their pet, they realized he was not in good health. Duke's head had multiple scars and bite marks, and one of his ear was bitten through.
Police and veterinarians believe Duke was used as a bait dog in dog fighting, fortunately, Duke either escaped or was let go from that abusive life and has been reunited with his loving family.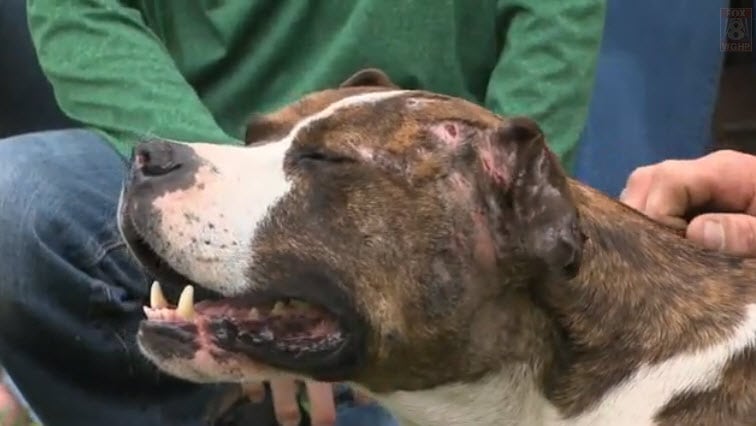 Duke is not the first dog stolen from Archdale, authorities believe house pets, especially Pit bulls, are being targeted and stolen from private properties to force them to fight other dogs or to abuse them as bait dogs.
Duke is lucky to be alive. He is currently recovering at home, surrounded by his loved ones. He is expected to make a full recovery.