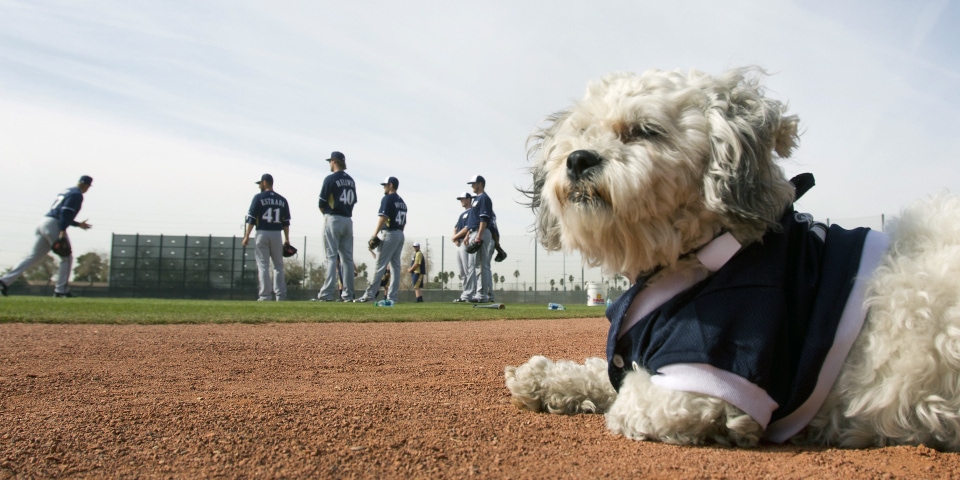 When a stray dog wandered into the Milwaukee Brewer's spring training complex they welcomed him with open arms and have made him their unofficial mascot. They are trying to locate his owner, but if none is found the stray they have named Hank will likely be spending the rest of his life as part of the team.
On February 17th Hank wandered on to the Milwaukee Brewers complex in Phoenix, Arizona. He was a little dirty and team employees took him to a veterinarian to be groomed and checked over. His tail was injured and the vet found some markings around his leg that indicate he may have been hit by a car.
The team the dog in as their own and named him Hank after baseball legend Hank Aaron. They've put up signs around the area searching for his owner, but in the meantime Hank is winning over the entire team. He already has a jersey and is a constant presence during training. At night staff members have taken turn housing Hank.
If no owner is located Hank will easily find a home with the Milwaukee Brewers.
"Well, first of all, a number of different departments are vying for him," said team owner Mark Attanasio. "The players want him on the roster and to travel with the team."