When 17-year-old Aslan prepared to flee war-torn Syria in hope of living happier, safer life, he was told that he couldn't bring his husky puppy, Rose.  But he refused, so he made her a passport and got her a carrying case.
Aslan told the United Nations Refugee Agency that he left Damascus with Rose, who is basically all he has in the world.
He made sure she could sail across the Mediterranean Sea by creating official documentation for her and putting her in a carrying case.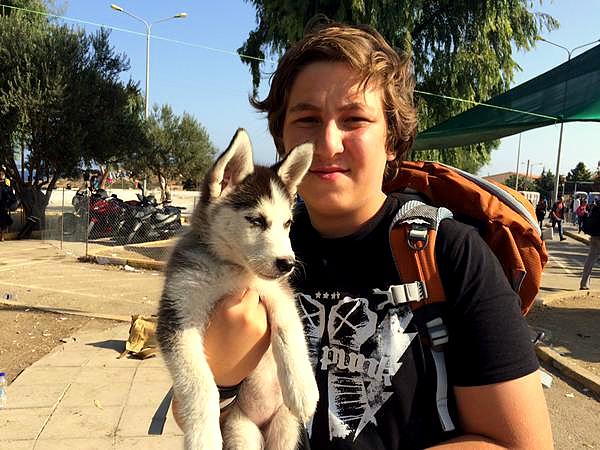 Together they have travelled over 300 miles to safety, trekking through Turkey before reaching the Greek island of Lesbos.
When asked why he has only a small bag for himself and a large carrier for his dog, he replied simply, "I love my dog."
Hopefully the pair will now be able to start a wonderful new life together.