Because of relentless bullying, a Tennessee teen was forced to resort to homeschooling.  She was tormented because of her love for animals, but now Brittney Monk is using her love for her dog Dodge to prevail over the bullies who stole her happiness and peace of mind.
Brittney calls her Jack Russell terrier brilliant, and says he can perform over 200 tricks.  Training him has helped her build confidence.
"He's helped me, emotionally, through a lot," the 17-year-old told WVLT.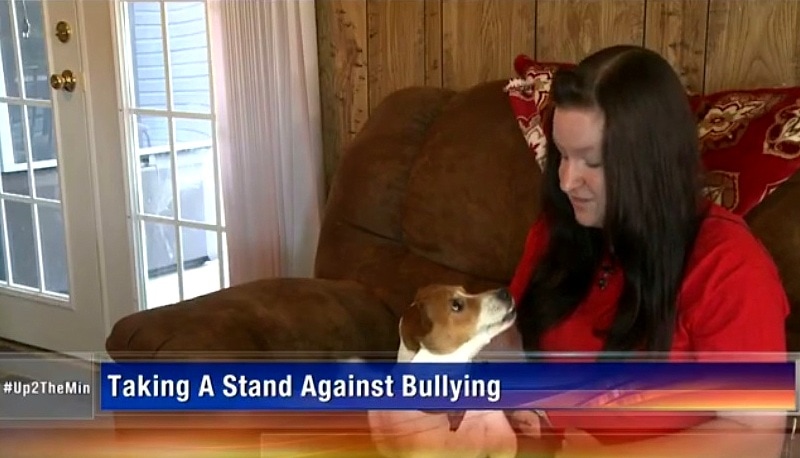 She's always loved drawing all sorts of animals, and was ridiculed by other kids.
"Everywhere I went, it wouldn't matter who it was, I don't even know the people, they would come and say to me, 'you're cat girl,' or 'you're an animal freak' or something."
Her mother, Carlisa Farmer, opted to withdraw her daughter from school.
"I can't go to school anymore – I need something else because I can't – I was depressed a lot," Brittney said.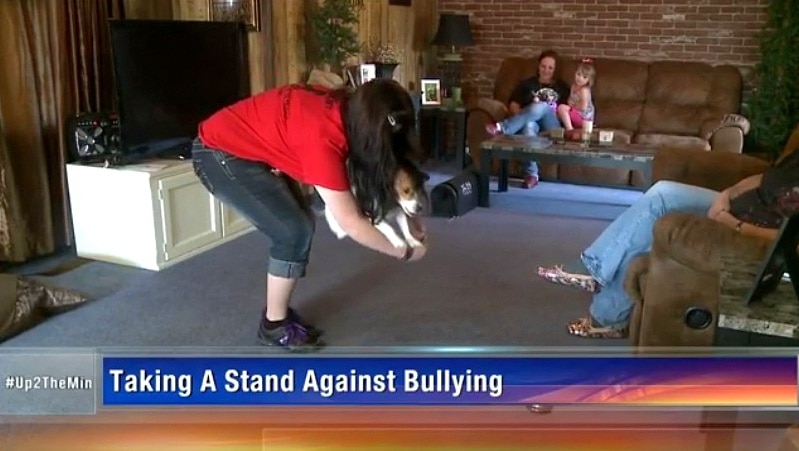 "They [doctors] want to put her on some medication – I'm not doing that," Carlisa explained.
Brittney's grandparents gave her the puppy as a gift.  With no other friends, the little dog became an exceptional companion.
"Training him brings a smile to my face," Brittney said.  "He wants to do these things, and wants to be with me."
Carlisa is happy they've got each other.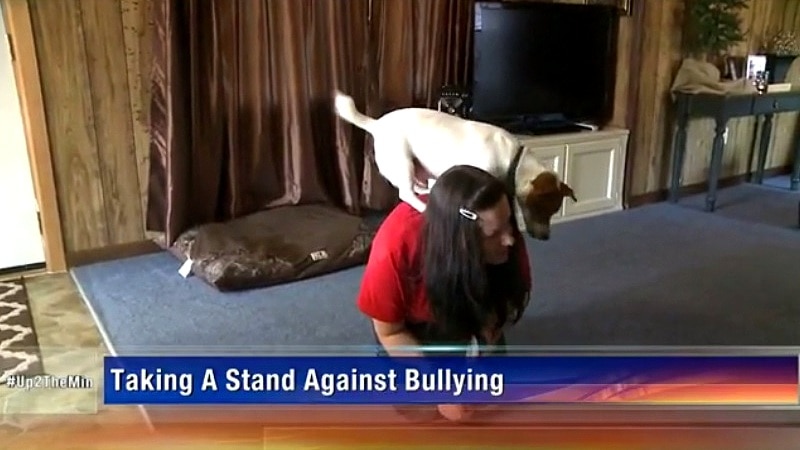 "She takes him everywhere… he goes fishing with her, she throws him in the lake – he's got his own life jacket – and he's her best friend."
Brittney has spent many hours training Dodge, and doing so has helped her gain the confidence needed to confront her persecutors.
"I want to show everyone how amazing our bond is together, and show everyone who said I was an animal freak for loving animals is wrong and I can do this – I have my purpose now."
To see more of Dodge, check out his Facebook page.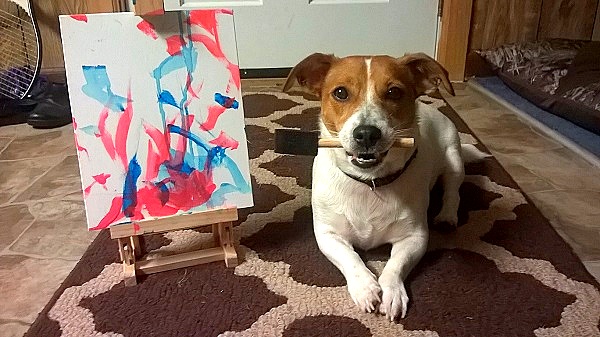 …..