A woman from San Antonio, Texas is making a public appeal for help.  She's 81 years old, and has terminal cancer.  While that is tragedy enough, she faces a big problem in finding suitable homes for her five rescue dogs.  She really wants to get this taken care of before the inevitable happens, so we're sharing her story to try to help out.
The woman did not want to be named in any news stories, but Rachel Cannady of God's Dogs Rescue is also trying to help out, and she is the one making the public appeal on the woman's behalf.  She doesn't know the poor woman, personally.  She just wants to do the right thing, and knows that some of the dogs might be a bit difficult to place.
"I don't know this family at all, but I am glad to help out someone who has been so kind," Cannady said.
There are five dogs in total that need to be placed.  They are all rescued dogs the woman took in, and many of them have medical issues that will require some patience and attention, regularly.  All of the dogs were found as strays wandering the streets.  Two of the dogs are believed to have been left in a hot car for too long, and suffer seizures because of it.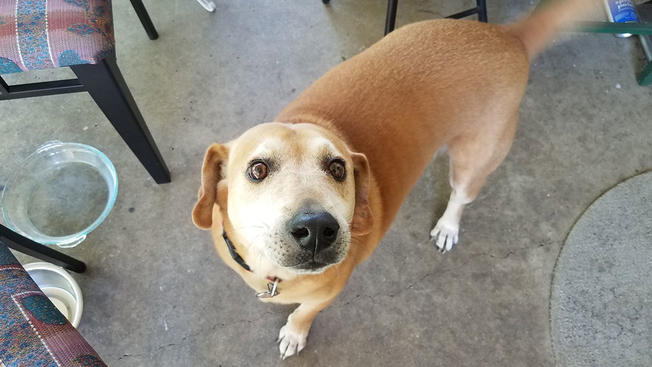 "They have done the best they could for each of these dogs who wouldn't have survived on their own," Cannady said.  She also added that the woman's daughter is ill, and can't care for the dogs by herself either.
If you'd like more information on how to help out, click here.  We know that LWD Readers are some of the nicest, and kindest people in the world, and we know someone will come through.  Not for us, but for this poor woman, just so she has a bit of peace of mind in her final days.  Thank you all very much in advance for sharing this story.  You're the best!