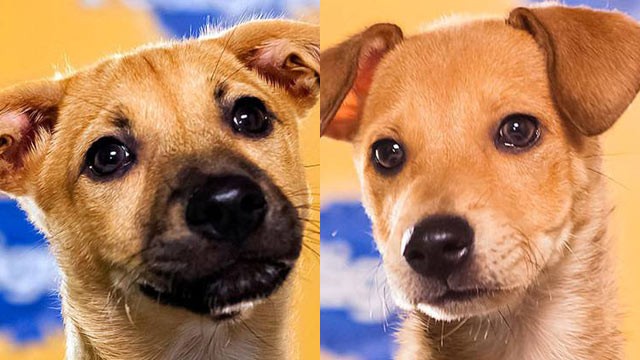 Puerto Rico's Dead Dog Beach is an animal lover's nightmare. Everyday unwanted dogs are dumped there and it highlights Puerto Rico's widespread problem of abandoned dogs. The Sato Project is dedicated to rescuing the abandoned and abused dogs of Puerto Rico and this year two of their rescued puppies will be featured in Animal Planet's Puppy Bowl.
Chrissy Beckles, founder of the Sato Project, first learned about the problem of abused and abandoned dogs in Puerto Rico seven years ago. She was visiting her movie stuntman husband and she felt compelled to help the dogs of Puerto Rico. She spent four years volunteering for rescue groups when she finally decided to commit full-time to rescue work. She quit her six-figure-a-year-job and never looked back.
Last year Beckles founded the Sato Project, a non-profit organization that is fully dedicated to rescuing Puerto Rico's unwanted dogs. It gets its name for the slang for mutt, "sato". When Beckles and her volunteers first started working at Dead Dog Beach there were over 300 dogs roaming the beach and daily more would be dumped. Dogs were left to die and sometimes people would come there to torture the dogs. Beckles volunteers patrol the beach everyday and the Sato Project has gained the support of the town's mayor.
The beach now only has between five and ten dogs on it. The Sato Project has successfully adopted out around 400 dogs. Those who end up adopting from the Sato Project must go through a rigorous application process that includes a five-page application, personal and profession references and a home check. "These dogs have been through so much already," said Beckles. "I'm not putting them in anything less than a perfect home."  The project uses Petfinder.com to help get interest in their dogs.
That is how they caught the attention of Animal Planet's Puppy Bowl. The Puppy Bowl which runs on Super Bowl Sunday. The annual event features 63 rescue dogs playing football in a mini arena complex. This is the ninth year the Puppy Bowl is being held and it helps give national exposure to rescue organizations and their animals.
Recruiters for the Puppy Bowl spotted the Sato Project on Petfinder.com and got in contact with Beckles. She sent the Puppy Bowl recruiters several photos of her dogs and four were selected. Biscuit and Butterscotch were two of the selected puppies and will be in the event's starting lineup. Both puppies were born on Dead Dog Beach and now not only will both puppies be featured on national television in an event that was watched by 9 million viewers last year, but both have found homes.
The Puppy Bowl runs for two hours and will be aired repeatedly on Animal Planet starting at 3 p.m. on Sunday February 3rd.