On June 30th, 2013, Niagara County SPCA rescued three dogs from a 12th Street apartment when neighbors contacted police to report a case of animal cruelty.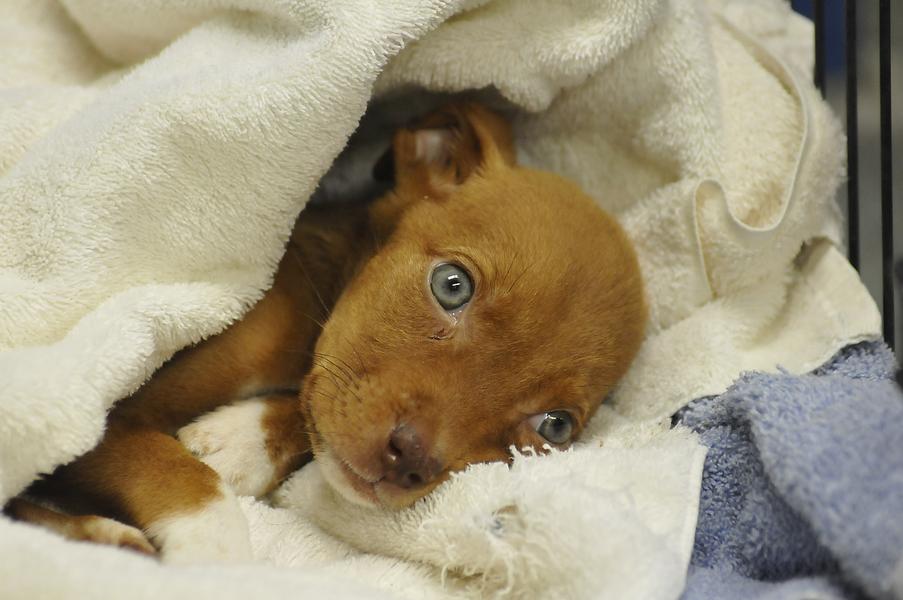 "This is a clear case of neglect. The owner of these dogs failed to provide basic care and he faces three counts of animal cruelty," said Niagara Falls Police Officer and SPCA Board Member Dave Bower.
When officers arrived at the scene they found three Labrador/Rottweiler mixed dogs that were completely malnourished. Two of the pets were male and female adult dogs, now named Dorian and Nellie, the third was a 7-week-old puppy named Jonah.
The puppy weighed 3 pounds when he should weigh about 9 to 12 pounds. Nellie, the mother of the pup, was emaciated and Dorian only showed a dull matted coat from living in his own excrement.
The three canines were taken to Central Park Animal Hospital and given medical attention, but because Nellie was too malnourished to nurse her own pup, Jonah was tube fed. Unfortunately, it was too late to save him and Jonah passed away on July 3rd.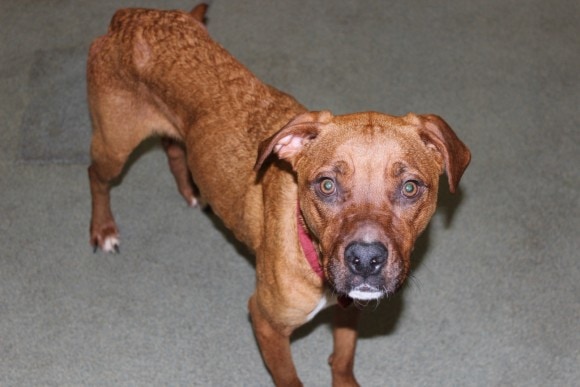 "Animals are dependent on their humans for care and when we fail them, it's a difference of life and death for them," shelter Director Amy Lewis told WKBW News. "His owner is irresponsible and I would like to see him caught, and face charges."
The name of the dog's owner has not been released yet. Niagara Police are working towards obtaining a warrant for his arrest. He will be charged with three counts of animal cruelty, animal abandonment and failure to provide food and water under Article 26 of the NYS Agriculture and Markets Laws.
Dorian and Nellie continue to recuperate under the care of Central Park Animal Hospital.
Authorities ask the community to come forward with any additional information they might have on the dogs or their owner. Contact animal cruelty investigators by calling 716-731-4368 ext. 307.