On Sept. 29, 2015, the St. Charles Parish Sheriff's Office in Florida received a call about a dog tossed from the elevated Interstate 310 into the swamplands below it. It took local firefighters, animal control officers and deputies 45 minutes to rescue the dog, but after working as one team, officials saved the discarded Pit bull.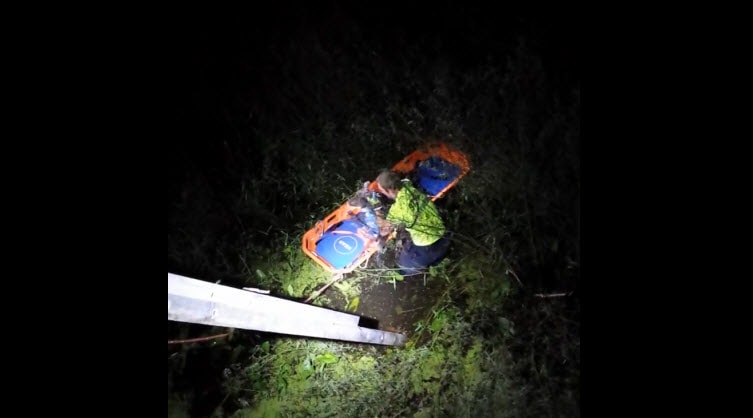 According to Nola.com a call from a motorist who witnessed the cruel act came in around 7 p.m. The three rescue teams were dispatched to the location in the LaBranche Wetlands.
Authorities used ladders, rope and a stretcher to reach the dog dumped in the swamp 20 feet below the interstate bridge. The pet seemed very scared but welcomed the rescue.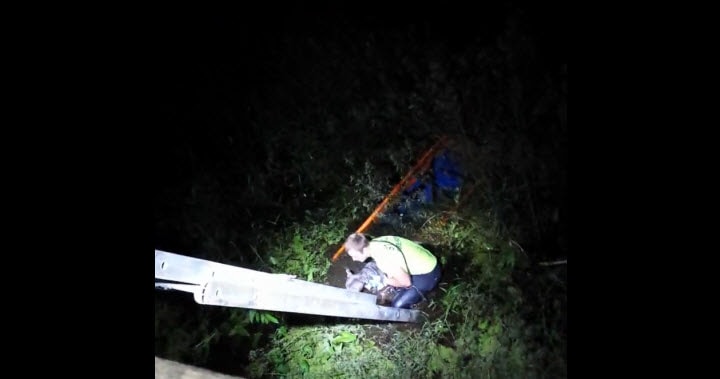 A few days after the rescue, officials made a statement to update the public on the dog's condition. The dog suffers from a skin infection and is believed to be between five and seven years of age. Other than the skin issue, the dog is in good health.
The person(s) who abandoned the dog has yet to be identified. The pet is currently under the St. Charles Parish Animal Shelter's care and the Pit bull will be available for adoption on Oct. 6, only if his owner is not found.
Authorities hope someone with information about the dog, the pet owner, or the person who abandoned the dog comes forward and contacts the Sheriff's Office at 985-783-6807.
Lets make sure the animal abuser is caught and justice is served.