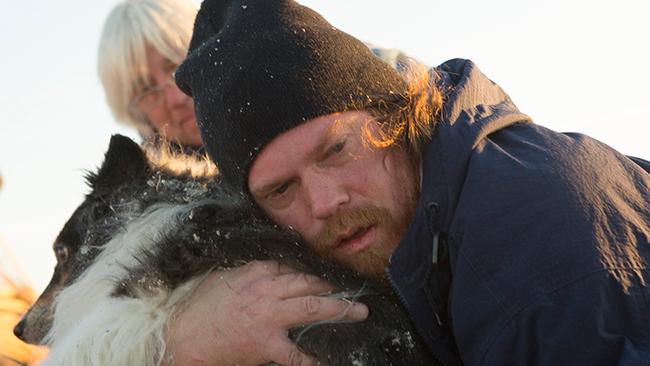 As devastating tornadoes struck Washington, Illinois on Sunday Jon Byler Dann tried to protect his family. He was afraid that one important member didn't survive. The family dog Maggie was missing after the storm and assumed dead, but over a day later faint barking was heard coming from beneath the rubble.
As debris started to hit his home with the approaching storms Jon Byler Dann took his four children down into his basement, but one family member wouldn't come down with him. Maggie, Byer Dann's 11-year-old dog he had since she was just a puppy, was skittish and refused to leave her kennel.
When the storm had passed Byer came out from the basement to find his home completely destroyed and Maggie nowhere to be found. He assumed his beloved dog had died.
Almost 30 hours later while family and friends searched through what was left of the home some friends heard a faint barking coming from beneath them. They quickly started to dig and found Maggie buried alive in the rubble. She had become wrapped in a piece of carpeting and when Byler Dann saw her he burst into tears.
Byler Dann quickly got his beloved pet some water. She was cold, dirty and in pain. Friends helped get her to a local veterinarian where she is now being treated for broken bones and some possible internal injuries. The veterinarian expects her to make a full recovery.