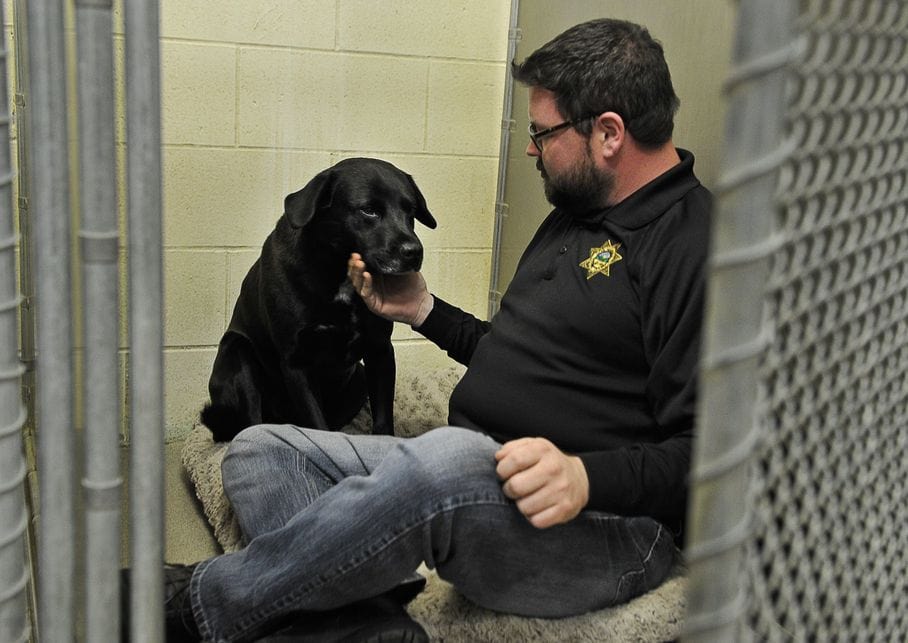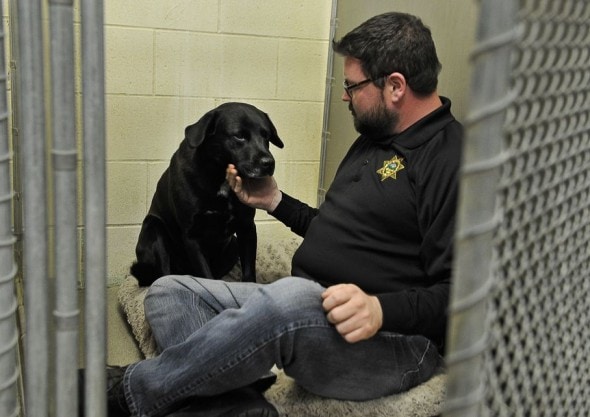 Blackie, a stray dog, had become known as the town dog in South Charleston, Ohio. He was recently picked up by the Clark County Humane Society and some feared it wasn't the best for the long time stray. However, the capture probably saved Blackie's life.
Blackie, who is also known as hobo to many, was caught on January 9th after roaming the streets of South Charleston for almost six years. He had been loved and fed by many in the town. When he was brought to the Clark County Humane Society it was discovered Blackie has some serious health issues. "He had a pretty bad case of heart worm," said humane society executive director James Straley.
Heart worm can often be fatal to dogs, especially if left untreated. Blackie has to get specialized treatment because of his age to lower any risk of stroke or other heart problems. Once Blackie is healthy again he will enter a training program at the Allen Correctional Institute in Allen County. There prisoners will give Blackie house and obedience training for eight to ten weeks.
There was a lot of emotion with Blackie's captured as he had become a part of the town. Although many are glad he is getting the medical treatment he deserves they want to make sure Blackie comes home to South Charleston. "We want our dog back," said resident Karen Goodemote. There is already one South Charleston resident who will potentially adopt Blackie and Straley says he has a waiting list of other potential families from South Charleston for Blackie.