When 12-year-old Malory Steiner, of Royalton, New York, saw a garbage bag thrown out a car window she didn't know what to think, but when she saw the bag move, she knew something was wrong. Thanks to this attentive and responsible young woman, Teddy the senior Pug was saved and is getting medical help.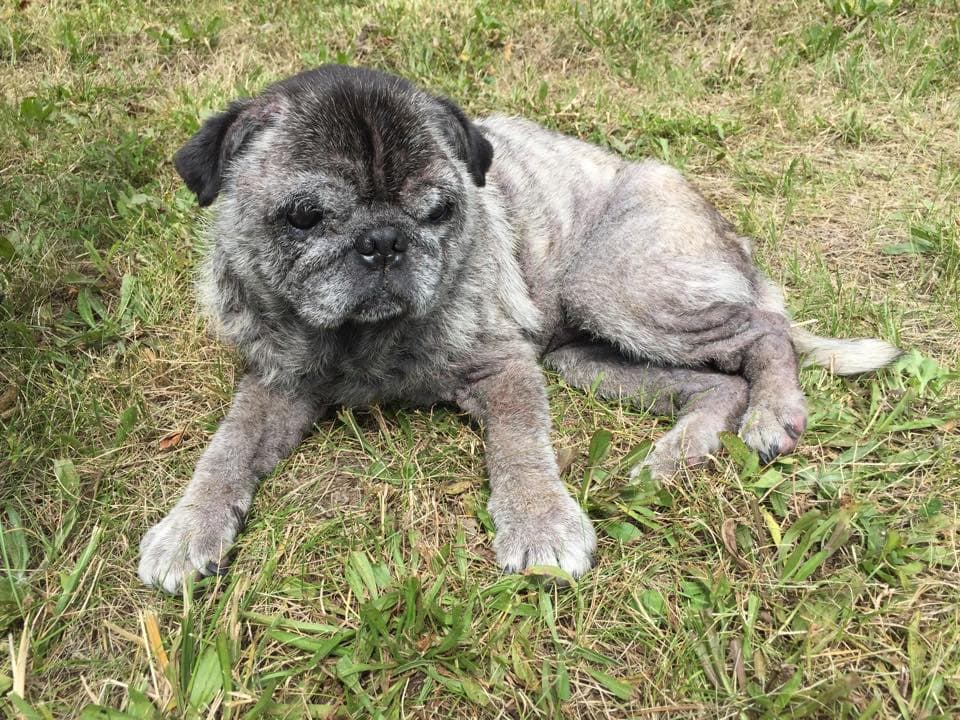 Steiner told WKBW "the bag started walking down the road' and started to rip around the dog's neck. As soon as she realized there was a pet in the bag, the girl called her family and with their help, the discarded sick and injured dog was rescued off the streets.
Teddy was taken to a local rescue where he was examined. Now thanks to Buffalo Pug & Small Breed Rescue, Inc., the senior dog cruelly abandoned by his previous owners is getting the help he needs.
The aging dog has a broken tail and suffers from eye, ear and skin infections. When found he was underweight and rescuers feared he also suffered from organ failure due to his old age and advanced state of neglect. The pet is currently in foster care and thanks to the new loving environment and proper care, Teddy is recovering and has gained weight. Veterinarians continue to run labs to determine any other health issue the dog might have.
Buffalo Pug & Small Breed Rescue hopes to find Teddy a home where he can spend the rest of his golden years surrounded by love.
Authorities are investigating and hope to find the person(s) who tossed Teddy from the car.
To learn more about him you can contact rescuers on their website, or Facebook page.