Roo Roo the Wonder Dog may only have two legs, but thanks to Second Hounds, is getting a second chance at having a full and happy life.  Roo Roo ended up at a shelter in Kentucky that is considered a high kill place, and brought to Minnesota.  Now, the hunt is on to find her a forever home.
Roo Roo is a four-year-old terrier mix.  If it weren't for the fact that it's plain to see she's only got two legs, one would think Roo Roo is just like any other dog.  She loves to run around and play, and is quite well adapted to her physical situation.
According to her foster mom, "We do know what she had was amputated. Whether they were nubs or full paws at that point, it's something we'll never know.  She is well-adapted to moving around, doing the things she has to do."
Someone has donated a specialized chair for her that allows her to sit up while eating.  She also has a special harness to assist with walks.  She will also be getting a specialized wheeled cart to help her get around.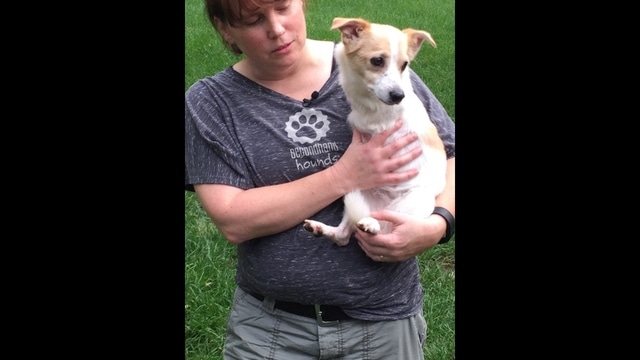 "Her back legs are very strong," said her foster mom.  "They compensate for holding her entire body weight.  We are trying to give her spine and mind the idea of, 'let's just walk,' and she does it for a while, and then remembers she wants to hop."
It would seem that Roo Roo is determined to survive.  She has overcome obstacles that most would simply give up over.  This little dog a a huge testament to  the old saying "Where there is a will, there is a way."