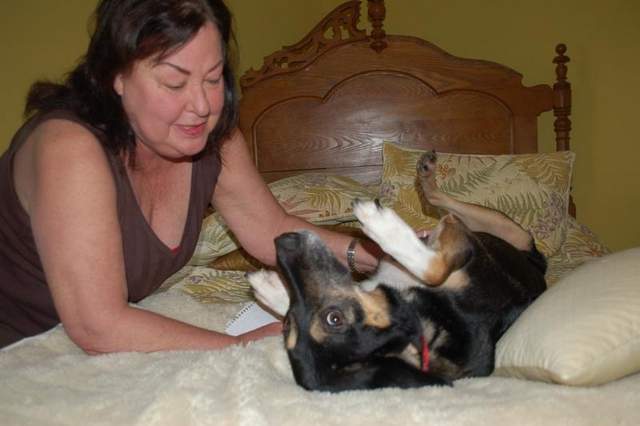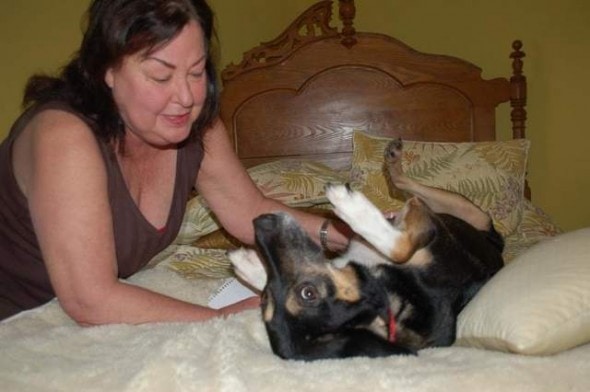 Last week we brought you the story of Buddy, a dog who saved the life of a K9 named Ely with a blood transfusion. Buddy was in need of a good home at the time and now he has found one.
Last week Rutherford County Sheriff's Office K9 Ely needed a transfusion after he suffered a heat stroke while on a manhunt for a shooting suspect. Buddy, who had been surrendered by his previous owners for not getting along with one of their other dogs, was living at the Williams Animal Hospital until they could find him a good home. He was able to save Ely's life and the story helped find him a home.
Ned Benz saw the story of how Buddy had helped saved Ely and got in touch with Williams Animal Hospital. He convinced his wife to go down and meet Buddy to see if he might be a good fit for their home. Once the couple met him they knew he was going home with them.
"He's really, really, really sweet and just took to us immediately," said Beth Benz. "We've always been a pet family, and we've got a tall fence around the backyard, so it's just natural for us to take in another one."
Buddy initially came home with Ned and Beth Benz on a trial basis, but he is fitting in so well with them and their other pets that it is now a permanent home.
"I'm glad we did it…he's ours," said Beth Benz.