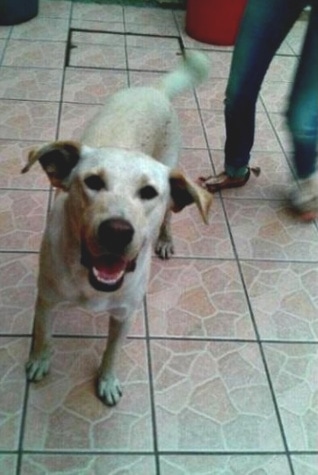 In Xochimilco, Mexico, a driver captures on video how a dog chases after a car on a busy road for quite some time. The pet is allegedly dropped off the car and abandoned. The video goes viral when it is uploaded to Facebook and citizens demand justice for the supposedly discarded dog.
The video never shows the dog being let out of the car. It only shows the car speeding away while the dog tries to keep up with it. The man recording narrates the events while he drives after the woman who allegedly tries to flee. After a few minutes, the woman decreases her speed and turns on her parking lights. The man pulls next to her and questions her actions.
"You are not abandoning him, right?" asks the man. "I've been recording you for quite some time now. You know dogs are very loyal. They are living beings and they need to be cared after. I'm going to post this video on the web," he tells the woman.
The woman denies the accusations and says the dog has simply followed her. She eventually opens her car door and lets the dog in.
Local authorities stepped in to investigate the case. The dog, known as Calletano, was found by authorities and declared a homeless animal. The investigation concluded that Calletano was cared by many neighbors of the colonia Barrio 18, but the pet didn't belong to any neighbor in particular. The neighbors took turns feeding Calletano and allowing him to sleep some place inside their homes. The dog was current on all vaccinations.
According to Jose Luis Carranza, director of the animal shelter Frente Ciudadano Pro Derecho Animal (Frecda), police officers turned in Calletano to their facility once he was found on the streets.
Anahi Velazquez, one of the neighbors that looked after Calletano, posted on Facebook that the dog was never abandoned as the video portrays. Velazquez tried claiming Calletano, but he was not released to her. Velazquez refused to sign a contract stating she would be the sole owner responsible for the dog.
Carranza made public declarations saying that Frecda has Calletanos' best interest in mind. Until someone steps up to adopt Calletano and proof they will take care of the dog as the association's adoption regulations mandate it, Calletano will continue to remain under the shelter's care.