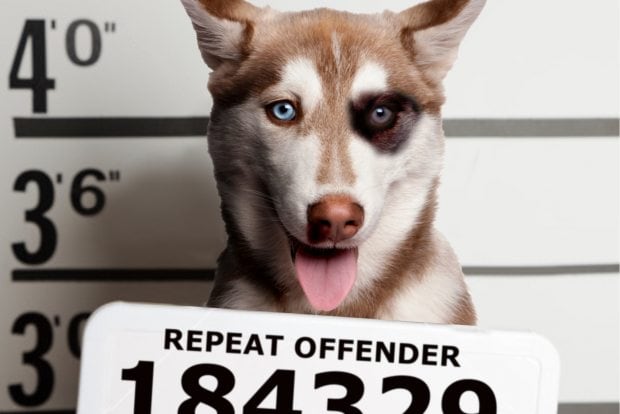 Many pet owners think their pets are "priceless" but for Michael Baldwin the price tag for his beloved dog is mounting.  Baldwin has a young, neutered Siberian husky named Toby who is a very loveable dog.  However, like many huskies, he is has a bit of wild streak and wants to run free and since moving to Alaska from Maryland last year that has cost his owner dearly, to the tune of over $1800 in fines, and now possibly jail time.
Toby is a regular at the Fairbanks shelter and is well known to animal control officers, though he has never been up for adoption.  Every time he runs away he is brought in by a good samaritan, occasionally someone who offers to adopt him, and Baldwin comes and pays to get him back.  In addition to the $1800 he has also had to pay 2 citations to the city of Fairbanks (though he has been brought in there at least 6 times).
That is all small potatoes compared to the trouble that Baldwin faces now.  Alaska state troopers have charged 21 year old Baldwin with "wanton waste" after he shot a moose while trying to protect Toby.  This is a very serious charge in Alaska and carries a sentence "of not less than seven consecutive days (in jail) and a fine of not less than $2,500."   Baldwin is trying to use the "defense of life and property" law that, in some circumstances, allows people to shoot moose, bears, wolves, coyotes or other animals if they or their property — dogs and other domestic animals being property — are in danger.  But at the time of the shooting Toby was running free and able to escape.  If he had been leashed or kennelled and unable to protect himself Baldwin might have more success with this defence.
Baldwin does have the weather on his side though, because he shot the moose in January, when the average temperature was 6 degrees, he can argue that the moose would not have rotted and that he was planning to salvage it for consumption.   Now it is up to the courts to decide his fate, and determine whether Baldwin will go to jail for loving his dog just a bit too much.