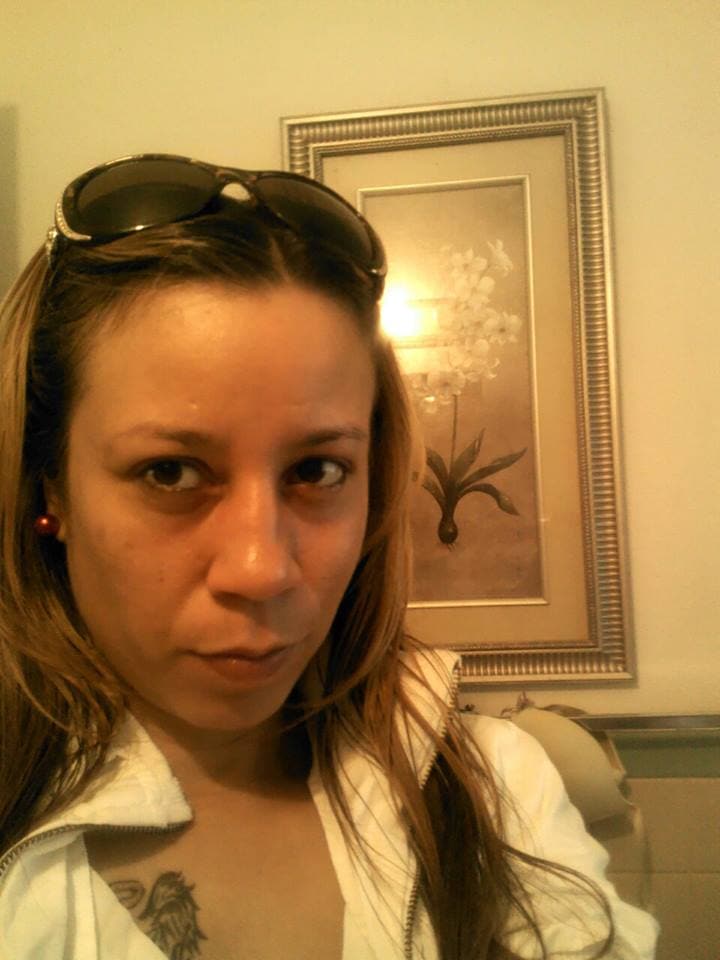 A St. Louis woman was arrested after she bragged on Facebook about being "on killa mode," and hash-tagging that "all dogs don't go to heaven."
The St. Louis Animal Cruelty Task Force said Adrienne Martin set fire to a three-year-old shepherd-terrier mix in the backyard of a home on the city's north side on July 10th, and then posted on Facebook about what she had done.
The dog, dubbed Brownie, was discovered by his owner, who called police. It was initially reported in St. Louis that Martin was the owner, but a later Facebook post by the woman indicates that she was not.  It has been reported that the dog belonged to her sister.

Brownie was rescued from his tether of a short, heavy chain after having been severely burned and abandoned.  He was taken to Stray Rescue of St. Louis for medical treatment, but sadly died due to organ failure.
"When I got the call he passed away, all I could do was cry and then pray for the strength to make sure justice is served," said Randy Grim, founder of Stray Rescue. "This is one of the saddest and worst cases I have ever dealt with."
"That combination of arrogance and evilness is a volatile combination," Grim noted. "We're all safer with her behind bars."
A $5,000 reward was being offered for information leading to the arrest and conviction of Brownie's killer, but she made herself known by boasting about her heinous act. Though she initially denied having burned Brownie to police, she later admitted her horrific crime.

"It has stricken our community to the core of our hearts, but I am inspired by how swiftly we have been able to respond to these awful cases," Grim said. "Brownie deserves justice."
Martin, who has a criminal history and was previously charged with endangering the welfare of a child, was charged with felony animal abuse and felony "knowingly burning" an animal.
"We see a ton of abuse cases, far too many, but the way in which Brownie suffered really struck a nerve with everyone," said Grim. "Our community is sick and tired of these horrific crimes, and they will not be tolerated."
We will keep you updated on Brownie's killer's anticipated conviction and sentencing.
WARNING: The following images of Brownie are graphic and may be too disturbing for some to see.