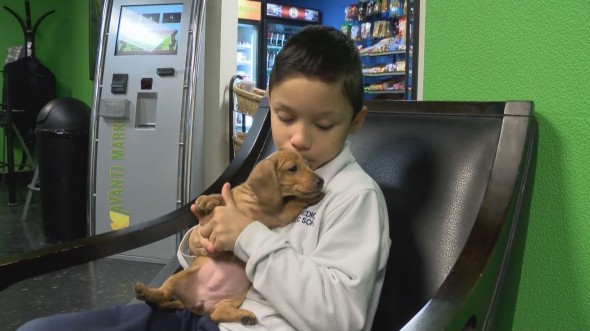 Linda Welton is from Green Bay, Virginia, and is a watcher of NBC12 news.  After seeing a story about how eight-year-old Joshua and his family had lost everything, including their puppy, in a house fire, Welton decided she was going to do something.  Joshua got a big surprise when Welton donated a puppy to him and his family in the hopes of helping them begin the healing process.
"When he was talking about losing his pet and he was tearing up, I did, too," said Welton. "So we made up our minds right then. I said, 'I'm going to try to get in contact with NBC12 and see if the family might want another pet.'"
Welton took the trip from Green Bay to deliver the puppy personally to the family.  Joshua was over the moon at the mere thought of having a new, furry addition to the family.
"It's good to know you have people out there caring for you," said Joshua's mom, Libny Reyes.
The family is getting help from neighbors all over the area.  A different viewer contacted the news station to let them know they had a storage unit that was brimming with various household items and necessities.  They wanted the family to know that they were willing to donate anything at all that would help them in any way.
Welton said she was happy to be able to help.  "We are just so proud to be able to do something to help," she said.
If you are willing or able to assist the family recover from their horrible tragedy, click here to be taken to the fundraiser page.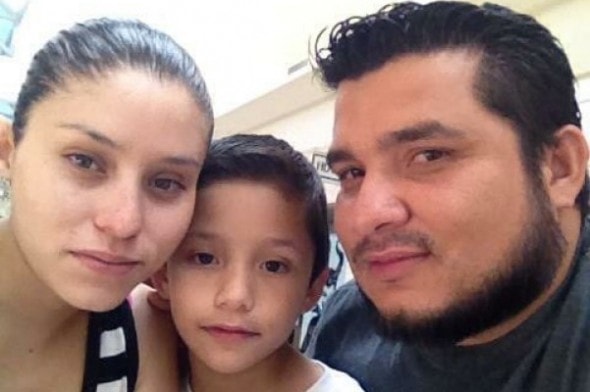 NBC12 – WWBT – Richmond, VA News On Your Side