While arranged marriage is still practiced in many parts of the world, rejection is somewhat uncommon, and, certainly, rejection because the interested party does not want to have anything to do his intended's dog, takes things to a whole new level.
Karishma Walia's conversation has gone viral on Twitter according to India Today, with people from all over the place weighing in on the subject.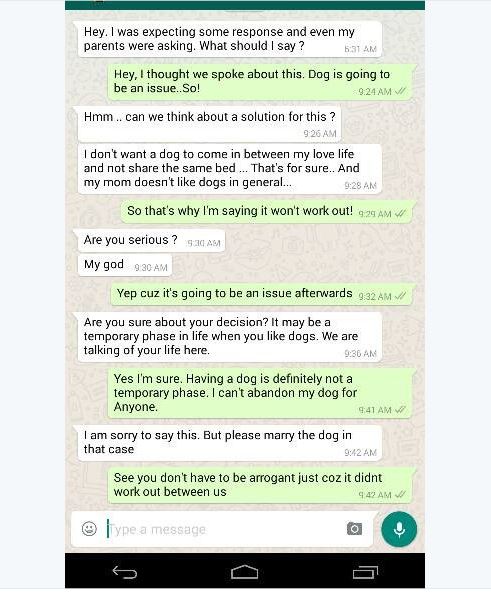 On Karishma's Facebookpage her intro says it all, "For my dog, I am the one. And that's all that matters. #DogLove #DogsOfFacebook #ILoveYouLucyWalia."
Personally, seems like she made the right choice all the way around and we wish Karishma and her best pal, Lucy, all the best.  Besides, she already has unconditional love and what can be better than that?